02.27.12
Gemini version available ♊︎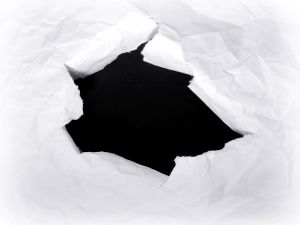 Summary: A legal case recalls Microsoft's violations of competition laws
THERE IS a new article from Pamela Jones, who sheds light on Microsoft's undocumented APIs [1, 2, 3] — a lesson for our times:
Microsoft has a pending motion in Novell v. Microsoft, asking the judge to dismiss Novell's entire case as a matter of law without going to a second jury trial. Microsoft lawyers list many reasons why, in Microsoft's view, it did not violate antitrust law when Bill Gates decided [PDF] not to publish certain APIs in 1994 even though it was "late in the day" to make such changes, because: "I have decided that we should not publish these extensions. We should wait until we have a way to do a high level of integration that will be harder for the likes of Notes, Wordperfect to achieve, and which will give Office a real advantage."

That's what the trial, which ended in a mistrial, was largely about, and we're waiting for Novell's response to Microsoft's motion.
This may be an old incident, but Microsoft has not changed since then. We must learn from the past to avoid mistakes in the present and future. We still fail to understand why OpenStack, for example, even considers putting Microsoft's proprietary software hooks inside its stack. Here is the latest from this saga:
Microsoft's Hyper-V virtualization and the OpenStack open source cloud platform apparently aren't seeing eye to eye — at least for the moment. In fact, an upcoming OpenStack release called Essex will not support Hyper-V because the OpenStack folks saw lagging Microsoft development activity on OpenStack.

[...]

Both Microsoft and OpenStack have stated that steps are underway to ensure Hyper-V re-emerges in OpenStack. In the meantime, this temporary setback is a wakeup call to Microsoft, which will need to make sure it has adequate developer resources assigned to the effort.
The mistake that OpenStack would be making by letting Microsoft back in is an issue we wrote about before [1, 2, 3]. █
"…[C]ut off Netscape's air supply."
–Paul Maritz, Vice President, Microsoft (now VMWare CEO)
Permalink

Send this to a friend