01.24.15
Gemini version available ♊︎
A 'reformed' Microsoft just a myth perpetrated and propagated by corporate media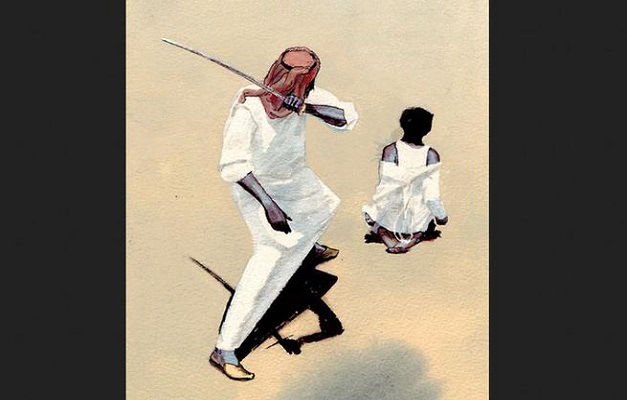 Summary: Microsoft myth makers continue their assault on what is objectively true and try to tell the public that Microsoft is a friend of "Open Source"
Calling Microsoft "Open Source" anything is like calling King Abdullah a proponent of women's rights or pro-women anything (as some elites already shamelessly claim). Microsoft is a strong opponent of "Open Source" and as with Abdullah, those claiming otherwise are either bribed or on the same boat as Abdullah/Microsoft.
We were disgusted to see a very misleading headline from Condé Nast yesterday. The latest propaganda from a Condé Nast publication reads like a puff piece from beginning to end, truly complete and moreover decorated with a highly misleading headline whose aim is openwashing the most anti-FOSS (Open Source) company in the world. Microsoft is doing nothing FOSS here; quite the contrary in fact, as it locks something behind a so-called 'cloud'. To quote the opening paragraphs of the propaganda piece: "Microsoft has agreed to acquire open-source software company Revolution Analytics, heavily embracing the R programming language, a data analysis tool widely used by both academics and corporate data scientists."
Revolution Analytics is not an "Open Source" company (the headline misuses this brand). The term "open-source" with a dash serves to highlight that the author is misusing brands (the OSI controls this brand and can potentially take action if it chooses to). Last night we checked all the new articles other than the afore-linked article and all these article did not use the spin. Not even known Microsoft boosters with a long track record did this. To name all which were published around the same time (mostly from Microsoft boosters):
Going through ~30 articles about Revolution Analytics helps reaffirm suspicions that Condé Nast is now in the Microsoft propaganda business. We already highlighted such a trend before.
Now that Microsoft boosting sites are trying hard to paint Microsoft as "Open Source" the last thing we need is a paper like "Wired" (to Microsoft?) pushing this agenda, carrying water for a serial abuser that bribes journalists and misleads the world's technical community through journalists.
A roundup from Jim Lynch has responded to another recent propaganda piece from Condé Nast (by Microsoft Peter), citing in response to it this call to destroy Internet Explorer (which Condé Nast is openwashing). To quote Slate: "Internet Explorer has become a liability, and I'm happy to report that Microsoft seems to know that."
Another article worth highlighting is this piece from Andy Patrizio, who has a long history of shilling for Microsoft although we have not seen much of him in recent years. He now works for Microsoft's propaganda section of the Microsoft-friendly NetworkWorld, carrying water for the Moodle "embrace extend and extinguish" move by Microsoft.
While we expect this kind of openwashing from allies of Microsoft, bribed authors (publications that are run on Microsoft money), etc. we don't typically expect it from "Wired" because historically, before Condé Nast acquired "Wired", the paper had covered Microsoft properly, especially in the antitrust days. Condé Nast basically shattered any illusion of neutrality. "Wired" is now reduced to the churnalism business, as a recent statement from its head of operations served to confirm (this quickly reached the media and went viral).
Microsoft does not "love Linux" and it does not "March Toward Open Source" as "Wired" wants us to believe. Microsoft embraces patent abuse and aggression against Open Source because it's the company's last resort. Microsoft also tries to infiltrate (to destroy) Open Source and it's easy to see why, especially now that Microsoft suffers more layoffs (see context). A report from this week "noted that both HP and Microsoft announced plans to cut payrolls by 59,523, a combined 69 percent increase from the 35,136 job cuts by these companies in 2013."
Microsoft is going down. Don't let Microsoft drag FOSS down with it. █
Permalink

Send this to a friend