03.27.21
Gemini version available ♊︎
Summary: The 'zombie' body known as OSI is totally destroyed (it cannot even figure out who speaks for it!); it's incapable of resuscitating itself, so it's just strapping on a suicide vest and trying everything it can possibly leverage to destroy the FSF
THIS THING CALLED "OSI" was all along an attack on the FSF, which predates it by 13 years. Yes, 13 years. OSI's unstated goal was to steal the thunder and grab the limelight, referring to Free software by diluted if not misleading terms, which year after year became increasingly meaningless (with terms like "open core" or even "inner source"). For more than 15 years I gave the OSI the benefit of the doubt and occasionally I would use the term "Open Source" even if I favoured software freedom (some audiences know "Open Source" but get battled when the words "Free software" get uttered/used, as if that means freeware and/or shareware because media conditions people to conflate price or limited choice with freedom).
"What have the OSI and FSFE have to show in terms of code? Almost nothing!"I was disenheartened to discover some frustrating leaks about today's FSFE, which isn't what it used to be. As it turned out, Simon Phipps (OSI) and FSFE worked to betray the FSF and last year we showed a number of leaked communications to highlight the astounding degree of skulduggery. The openwashing aside and the proprietary software sponsorship aside (both FSFE and OSI take money from Microsoft and spying firms like Google), they actively worked to undermine the FSF. In the case of the FSFE, they exploited the letters "FSF" to raise money based on false pretences. The FSF looks after GNU, a cornerstone of the GNU/Linux operating system used on billions of devices. What have the OSI and FSFE have to show in terms of code? Almost nothing!
There are several more rogue entities in the mix. They're not working for freedom and they attempt to crush the community — as that's where the money is (taking people's freedom away).
"I started reading more about OIN," one reader told us a few days ago, and "your post was very informative. They even announced in 2019 their partnership with Linux Foundation and Microsoft – I'm interested in those posts too."
The OSI is extremely upset at us for exposing 100% accurate information about what the OSI turned into. When we say "OSI", however, we mostly mean the Board; the OSI has no employees anymore, except one temporary member of staff (interim). The OSI is basically defunct and the number of members it has would be rather miniscule. As we pointed out some years ago, their members make up less than 5% of the budget, so it's almost 100% corporations. This simple fact infuriated the likes of Simon Phipps, mostly because it's true and he could not formulate actual/factual rebuttals. Sad to be OSI…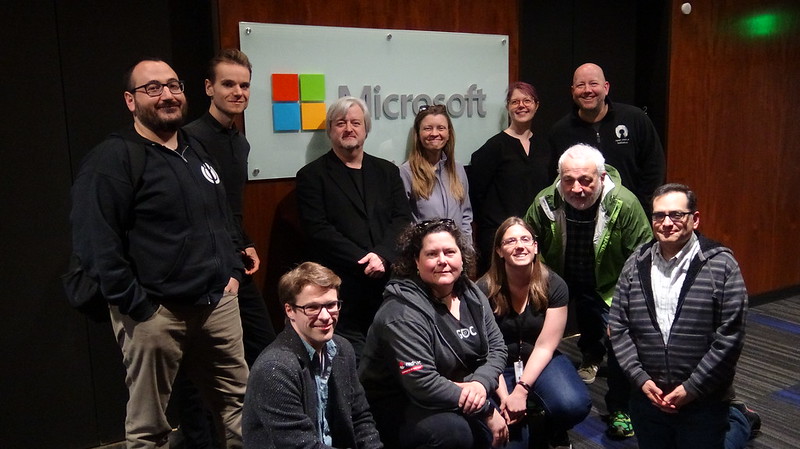 In any event, the scoop we got last week said there was "an update on voting process at OSI… if you haven't heard. Re-vote at OSI was a no go today… but received an email about the future plan in an update?"
So long story short, they're still unable to do the election and instead they've decided to weaponise their Web site and Twitter accounts to attack the FSF. Nice distraction you got there…
And "if you haven't seen," our source added, "their plan to restore trust in OSI elections is mentioned."
"The OSI doesn't exist to defend people's freedom."Nobody trusts them anymore and they've not mentioned their members in a very long time, so we can imagine they lost a big number of them. Why would anyone give money to the OSI if the OSI uses that to boost a proprietary software monopoly of Microsoft (GitHub)? That's insane! That's where the majority of the OSI's budget now goes…
"Still do not see exact details regarding the vulnerability," our source concluded and there's another elephant in the room: "Anyway, memberships will expire and others will join in the meantime – So… who is eligible to vote when a re-vote happens?"
To make matters worse, the elections are very easy to game. I mentioned this to Simon Phipps and Christine Hall a long time ago. Their response was… not convincing. Not even remotely! "As for the individual memberships," the source told us, "anyone with a lot of allies or dollars could manipulate the vote."
It's already happening. The OSI was up for sale and it got bought. It got hijacked. Now it's just like a 'suicide bomber' organisation, sporting a 'suicide vest' (bomb) it's trying to detonate upon the FSF. Will that succeed? No. The FSF has quite a few members of staff and based on what we've heard they're mostly happy to have the founder back. Seeing the OSI screaming and shouting only proves that the founder was right. The OSI doesn't exist to defend people's freedom. They want people to look away from freedom. █
Permalink

Send this to a friend