11.23.21
Gemini version available ♊︎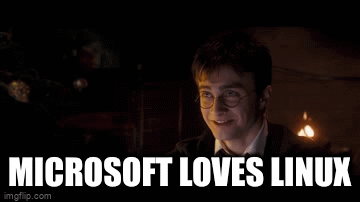 Microsoft loves Linux… as a "niche"
2019: Former Mayor (Christian Ude) of Munich Explains How Microsoft Hates Linux
List of current media coverage in English, actively updated: German state planning to switch 25,000 PCs to LibreOffice and GNU/Linux (there's a lot more in German, but we're an English-speaking site; links to coverage in German can be found in our IRC logs)
Regarding the latest moves (or plans to move) to GNU/Linux in Germany we have 3 points to make:
1) It's good news, there's no caveat.
2) Microsoft 'news' sites already hijack the news to mob the initiators or play the move down with "Munich" misinformation and revisionism (see the list above, or recent Daily Links which contain the same)
3) Munich did NOT fail with GNU/Linux but was bribed and mobbed by the thugs from Microsoft Deutschland, HP, Accenture, and Gartner (we've meticulously covered their role at the time).
To give just a tiny gist of a years-old saga (endless mobbing was required to accomplish this), Accenture was just one of those fake "consultants"/"contractors" assigned to act like marketing/lobbying agencies with the veneer of professionalism [1, 2]. In the case of HP [1, 2, 3], it's another example of a company pretending to work for your interests while covertly working for Microsoft's interests. In Gartner's case, we've had leaks and whistleblowers [1, 2]. It's not even a technical battle. Microsoft has turned it into politics and bribery, as usual. This is the only way Microsoft can "win". The purpose of the attack was, create a stigma about GNU/Linux and constantly say that Munich 'failed' with GNU/Linux. They keep beating a dead horse — a horse killed by Microsoft (by means of intensive and pervasive corruption).
Here's an infographic — a concise and factual visual presentation — shared among many including the President of the Open Source Initiative (OSI) at the time. That's Simon Phipps before he sold out to Microsoft (he accepted a payment, leading up to a change of mission at the OSI; then the change of leadership following resignation by all staff):
Permalink

Send this to a friend