Opposition to Broad/Software Patents Grows
Dr. Roy Schestowitz

2008-10-03 14:31:06 UTC
Modified: 2008-10-03 14:31:06 UTC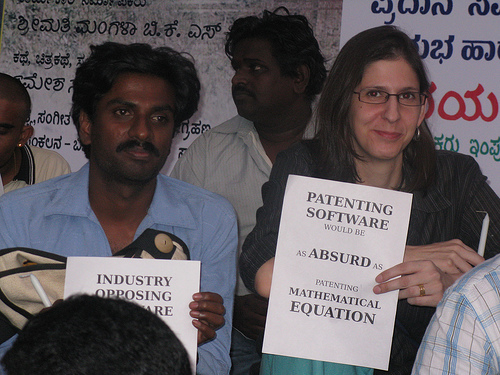 T
he
important fight
against software patents has just gained another well-known figure:
Bruce Perens
.
Perens said in a recent interview that the current system makes it too easy for patent trolls to sue, even when their patents may be bogus.





We need to restore justice to the patent system, and we also need to take a good look at the motivation for software patents, which many economists and others feel do more to hurt innovation than to promote it.



Software patents were not created by Congress, but by courts, at the same time as business method patents. These are often very broadly drawn, and holders use their power to tax real innovation.
Some days ago we wrote about
the negative economic effects of patents
. Here is an old talk from David Martin, who
predicted doom & gloom for the patents 'bubble'
.
In the past we also wrote about Apple's role in
harming Free software with its patents
.
This new post contains a reminder of the Apple threat
.
The problem is patents. LLVM's license allows more room for Apple to use software patents than the GCC's licenses do. And Apple now has the opportunity to maneuver themselves into a place where through those patents they can dominate the software that can be run on their machines. Those bastards!
The sooner the world understands this patent trap it's irreversibly led to, the better.
⬆