Microsoft Downgraded, Attach Rates for Office 2010 Said to be Declining and Windows Increasingly Rejected
Dr. Roy Schestowitz

2010-08-05 09:13:16 UTC
Modified: 2010-08-05 09:13:16 UTC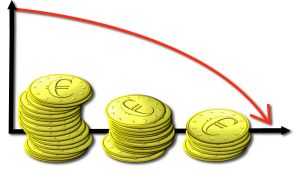 Summary: As Microsoft approaches the leeching business model (software patents), its actual core business suffers a blow
MICROSOFT'S TWO cash cows are not in a good position. Windows is not selling well and Office too is having a hard time, struggling to sell itself based on merit (despite new releases having arrived less than a year ago).
The mass hypnosis Microsoft has arranged through the mainstream media was never enough to fool Wall Street, which is why
Microsoft's stock declined when it announced its results last month
. Microsoft's stock
declines again with a downgrade
that's explained with rational, sobering analysis that includes:
THE SPARK: Chowdhry, who downgraded Microsoft to "Equal Weight" from "Overweight," said in a note to investors he does not expect the company to see any upside to his estimates for the next 12 to 18 months.

[...]

He also said attach rates for Office 2010 are declining, especially in the public and education sectors and in call centers, which in all make up about 10 percent of the Office business. Attach rates refer to copies of Office sold per each copy of Windows owned.
Sales of Office
disappoint
, but Microsoft is comparing year of release to a non-release year, having reported a decline in Office business in the previous quarter. No wonder Steve Ballmer is
still being pressured to leave
.
Based on
this other new post
, Vista Phone 7 [sic] is another "KIN" in the making. It should be called KINdows Phone 7 as
it already receives poor reviews
. The KIN was
a disaster of unprecedented proportions
and smartphones continue to be the main growth area.
⬆