Patents Roundup: Patent Granting Excess, Drug Monopolies, Monsanto, and Uniloc Patent Trolling
Dr. Roy Schestowitz

2010-10-06 10:29:35 UTC
Modified: 2010-10-06 10:29:35 UTC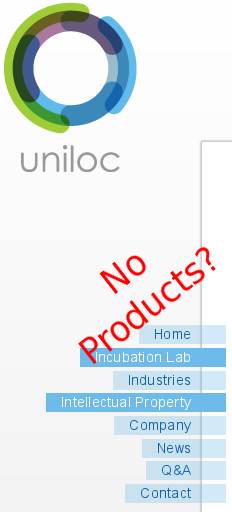 Summary: Daily patent links of interest
●
A Patent Granting Milestone
(they are measuring leniency or monopolies rather than progress, which is a logical trap, optimising the wrong parameter or to the wrong objective function)
This dramatic increase in the rate of granting patents is impressive — especially in light of the fact that during this time, the USPTO eliminated examiner overtime hours for an extended period of time and hired only a handful of new examiners.
●
A Standard for the Transmission of IP Datagrams on Avian Carriers
[via Bradley Kuhn]
●
Does GM Now Have a 'Pass' to Use IP From Other Car Makers?
[via Glyn Moody]
From the abstract of Adam Mossoff's latest essay...

"Fast forward four years and the federal government now owns the "new GM." It was inconceivable in 2006 that Uncle Sam soon would be in the business of making cars, not to mention in the businesses of banking and insurance, setting salaries of CEOs, purchasing mortgages, etc., etc. This dramatic turn of events means that court decisions that once seemed exceedingly narrow have acquired new breadth and scope. This essay thus explores how Zoltek justifies extensive infringement of U.S. patents by GM and other firms now working for the federal government. Although it is arguable that denying patent-owners their constitutional rights is insignificant in any situation, the events since 2006 at least suggest that many people spoke too soon when they claimed that Zoltek was of little import or concern."
●
Time for the drug companies to hand over their patents
So the medicines patent pool scores its first triumph. UNITAID, the Geneva-based organisation that aims to improve access to medicines in the developing world, announced today that is has been given its first patents on Aids drugs. We are on the way to the brave new world where the phenomenally expensive but very effective HIV/Aids drugs taken by people in the USA and Europe can be replicated by generic manufacturers in India, who can make clever, dirt-cheap new combinations to keep more people alive in the poorest regions of the planet. Or are we?
●
Monsanto's fortunes turn sour
Reality's biting for Monsanto. John Gilbert, an Iowa farmer tells the Christian Science Monitor about GM crop uptake: "A lot of it, to be perfectly honest, is herd mentality. They believe Monsanto when they say it's going to yield more." But scepticism has begun to set in, with the Christian Science Monitor noting that a common criticism now being leveled at GM firms like Monsanto is that crop yield increases have largely been the result of advances in conventional breeding, but that those features are only being made available in strains sold with genetically-modified traits as well.
●
Software Providers do not Infringe Method Claims Requiring Action by End Users
[
via Patrick Anderson
]
●
Courting Royalties
(we wrote about Uniloc in [
1
,
2
,
3
,
4
,
5
,
6
,
7
,
8
,
9
])
Irvine's Uniloc USA Inc. is on the legal warpath.

[...]

Davis estimated that under licensing deals Uniloc sees around $2.50 in royalties from each copy of software that's sold.

[...]

The company counts some 55 software-related patents issued or pending, according to Davis.