Iran Shows the Downside of Using Proprietary Software
Dr. Roy Schestowitz

2011-01-16 05:39:44 UTC
Modified: 2011-01-16 05:39:44 UTC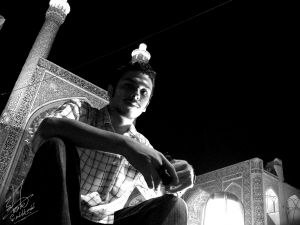 Summary: Danger of depending on someone else's secret code (Microsoft Windows) demonstrated by Stuxnet and the collateral damage of spreading of viruses by governments
C
onspiracy theory? No, not just a theory anymore. There are loads of articles derived from the first one this weekend:
●
Israel Tests on Worm Called Crucial in Iran Nuclear Delay
Behind Dimona's barbed wire, the experts say, Israel has spun nuclear centrifuges virtually identical to Iran's at Natanz, where Iranian scientists are struggling to enrich uranium. They say Dimona tested the effectiveness of the Stuxnet computer worm, a destructive program that appears to have wiped out roughly a fifth of Iran's nuclear centrifuges and helped delay, though not destroy, Tehran's ability to make its first nuclear arms.
●
'Israel tested Stuxnet on Iran, with US help'
US and Israeli intelligence services collaborated to develop a destructive computer worm to sabotage Iran's efforts to make a nuclear bomb, The New York Times reported on Saturday. In its online edition, the Times quoted intelligence and military experts as saying Israel has tested the effectiveness of the Stuxnet computer worm, which apparently shut down a fifth of Iran's nuclear centrifuges in November and helped delay its ability to make its first nuclear weapons.

The testing took place at the heavily guarded Dimona complex in the Negev desert housing the Middle East's sole, albeit undeclared nuclear weapons program. Experts and officials told the Times the effort to create Stuxnet was a US-Israeli project with the help, knowingly or not, of Britain and Germany.
●
Stuxnet: It's Bush's fault!
It's called "an admission against interest" in legal circles. Example: When the New York Times says something good about George W. Bush. It was George W. Bush's fault, the NYT just confessed, that the Stuxnet computer worm ended up destroying 984 Iranian uranium centrifuges over the last year or so. Bush got the Stuxnet program started in cooperation with Israel and other countries in the last years of his presidency.
●
Israel tested worm linked to Iran atom woes - report
It added it was not clear the attacks were over and that some experts believed the Stuxnet code contained the seeds for more versions and assaults.
What about all the innocent businesses and homes that got infected by the same worm? Can they sue the involved governments for damages? Why is it OK for governments to do what people normally go to jail for?
It ought to be mentioned that
Techrights
covered this like 3 times before (see links below), but only now is it more confirmed.
⬆
More on Stuxnet
: