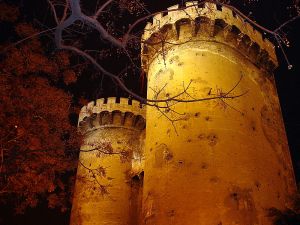 Summary: Microsoft's #1 competition is being attacked using the Achilles heel which is patent extortion, not just from Microsoft but also Microsoft offshoots
THE other day we wrote about Assistant Attorney General David Kris joining Microsoft's patent troll, which is also the largest patent troll in the world. It is already reportedly attacking Linux by taking payments from companies which use it. How convenient for Microsoft, eh? This news about an appointment from the government was actually more widespread than we expected and articles about this include:
TechDirt
says
that "Justice Department's Top Terrorism Prosecutor Goes Patent Troll". Mike Masnick argues that "his expertise was supposedly in national security law, and you could see how that could be put to good use in private practice, instead it appears that Kris has decided to go patent troll. He has joined uber patent troll, Intellectual Ventures as its new General Counsel... just as the company has finally started suing companies for not agreeing to pay hundreds of millions of dollars to gain protection from its giant patent portfolio. While I certainly didn't agree with Kris on many of his positions, pretty much everyone agreed that he was really smart and thoughtful on a lot of these subjects. It seems that having his talents go to the world's biggest patent troll in an effort to disrupt innovation by putting a toll on it is a huge waste of talent that could have been put to productive, rather than destructive, use."
Shouldn't Kris have just called for the arrest of his new boss, who makes money from terrorising businesses? He chose money over ethics.
Meanwhile, other patent cartels are being formed by Microsoft, its two co-founders aside (both have firms that are also patent trolls). Written by Gareth Halfacree we have another
article about CPTN
, which was previously covered in [
1
,
2
,
3
,
4
,
5
,
6
]. It says:
The Open Source Initiative and the Free Software Foundations - two organisations fighting for the same cause, but traditionally in very different ways - have joined forces in an attempt to prevent Novell patents falling into Microsoft's hands.

Novell, which ended months of speculation by announcing its acquisition by Attachmate in November of last year, made $450 million by selling 882 patents to a consortium known as CPTN - a group of technology companies including Apple, EMC, and Oracle, headed up by Microsoft.
Microsoft already engages in patent racketeering [
1
,
2
,
3
,
4
,
5
,
6
,
7
], so letting Microsoft have this cartel is not acceptable. It is worth adding that the European Commission's
response to this was not formal or surprising
(OSI reported the issue not to the European Commission), but
the liar Microsoft Florian
decided to spin it and feed journalists with a story that defends CPTN (Microsoft Florian is a hypocrite, defending what Microsoft does with patents while criticising defensive bodies like OIN). Utter lobbying, utter nonsense.
"Uniloc Decision [in Microsoft case] Helps SAP Void $139 Million Patent Verdict," alleges
this new report from Law.com
The Federal Circuit's decision last Tuesday in Uniloc v. Micosoft (for which we awarded Donald Dunner of Finnegan, Henderson, Farabow, Garrett & Dunner Litigator of the Week honors) has already prompted one court to press the reset button in a major case.

On Thursday, Marshall, Tex., federal magistrate judge Charles Everingham vacated a $139 million jury award for Versata Software in its patent infringementcase against SAP. Citing Uniloc, Judge Everingham held that the lower court had erroneously admitted certain damages testimony and that the jury had relied on an invalid damage calculation model.
We most recently covered
the Versata case
and the
Uniloc case
just days ago.
In other news about software patents, watch
this new press release
(
ITWire
too
posts such press releases now
):
-The e-Zassi.com subscriber base continues to expand as the medical device industry recognizes the actionable benefits of how the patent pending software platform is addressing the challenges of technology transfer.
If medical devices too will suffer from software patents, more people will die. I've had discussions with colleagues of mine about it. How about
this new story
?
Improved computer server connections earn patent for Cy-Fair-area man



[...]

A technology to help computers more easily find servers on networks has earned a U.S. patent for a Cy-Fair-area man.
More software patents on basic functionality. Where does it end really? Can Google
help end this madness for its own sake too
? It was not long ago that Google did step in this direction and
Groklaw
reported this.
⬆