Vista 7 Patches Break Crucial Software
Dr. Roy Schestowitz

2011-02-12 09:49:24 UTC
Modified: 2011-02-12 09:49:24 UTC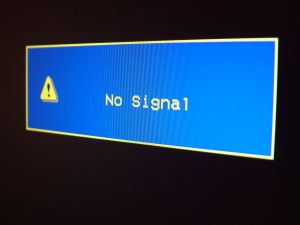 Summary: Patches for Windows 7 leave users without access to VMware
A SERIOUS glitch from VMware/Microsoft has proven to be a pain to Windows users/administrators. "Non-free Software Provide Multiple Points of Failure" is one way of putting it:
I am often accused of encouraging use of GNU/Linux and thin clients with a single point of failure vulnerability, the server or network.
This is said in reference to reports such as this one:
"Windows fix on Patch Tuesday 'breaks' VMware software"
VMware is telling customers that two Windows 7 security patches have left the VMware View desktop virtualization client unable to access the View Connection Server, which brokers the connection between a user's computer and a virtual desktop.

This led Gartner virtualization analyst Chris Wolf to write a blog post titled "Windows 7 Update Breaks VMware View Client" that says this week's event is "an important lesson in BYOD" deployments that let workers bring their own devices to work.
Early adopters of
Vista 7
may gradually discover that it is a risky option. Needless to say, GNU/Linux users are unaffected in this case.
⬆