Microsoft Forced to Reveal More Layoffs, Offshoring; Sues Escapees
Dr. Roy Schestowitz

2011-02-27 08:10:44 UTC
Modified: 2011-02-27 08:10:44 UTC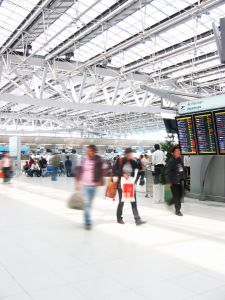 Summary: Turmoil inside Microsoft becomes more visible after rumours spread and a court's judgment arrives
Our occasional co-author, G. Forbes, has just shown us evidence of more layoffs at Microsoft, which increasingly moves staff to China (and elsewhere), as we showed a few days ago. Rumours forced Microsoft to confess:
Amid rumors that staff cuts were set to happen at Rare, today, Microsoft has confirmed that a "small number of employees" at UK studio have been notified that their jobs are to be part of a reorganization process.
Microsoft's more skilled people are fleeing (the
major departures
are most impossible to ignore) and Microsoft has gone as far as suing those who leave, as we noted in recent weeks [
1
,
2
,
3
]. There was a famous example some years ago when someone left for Google and this time it's about Miszewski, whom
Microsoft prevents from getting a job after he quit Microsoft
.
Microsoft will never be the same. Alastair Otter, a south African journalist, goes further by comparing Microsoft to a graveyard and
explaining why Linux is winning
.
Microsoft's demise has been predicted far too many times but this time the company is facing a challenge it may not be able to overcome

It's certainly not the first time this has been asked, and there's a good chance it won't be the last time: Could 2011 mark the beginning of the end for Microsoft?

For as long as I have been a journalist someone has predicted the demise of Microsoft at the start of every year. I've even been tempted on more than one occasion but have generally resisted - but this time, I think, it is different.

For a long time the demise of Microsoft was always tied to the rise of Linux. Could Linux kill off Microsoft's market dominance? Could Linux become the desktop of the future? Only the most optimistic Linux fan could truly believe that Linux could out-do Windows.

[...]

It's not all about mobile, you say. Of course it isn't. Microsoft still dominates on the desktop, that much is true. But for how much longer?

Simply being good at desktop software is not good enough anymore. A rapidly increasing number of users are now accessing the web, doing their banking and playing games on their mobile phones, netbooks and tablet PCs, and not on their desktop PC. How many of those new smartphones and tablet PCs run Windows? Barely any of them. Most are running Android.
All that Microsoft has left now is a pile of patents, which is cannot inflate quickly enough as it runs out of easy targets (Motorola fights back).
⬆