Multinational proprietary cartel taking turns in Linux smackdown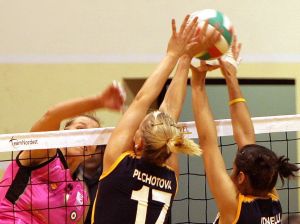 Summary: Updates on the Oracle, BT, and Apple actions against Android
FOLLOWING some delays at the US-based embargo agency known as ITC, the word came out about yet another example of anti-competitive tactics, this time from Apple. This affects Linux/Android in a very concrete way as we shall explain in this post.
"All that proprietary giants like Apple and Microsoft can do is throw patents at the 'problem' and occasionally use some patent trolls from the outside, adding wood to the fire."As a bit of background, consider the fact that Linux/Android is gaining in the mobile market and figures from yet more analyst groups say that the same is about to happen on tablets. All that proprietary giants like Apple and Microsoft can do is throw patents at the 'problem' and occasionally use some patent trolls from the outside, adding wood to the fire. Steve Jobs' close friend, Larry Ellison, sure throws a lot of lumber into this fire, but it gradually backfires. One patent at a time, Oracle's case against Google is disintegrating. One ally of Microsoft, BT, is also throwing some wood into the fire with this new patent lawsuit that runs to the core. The British press wrote a lot about it, whereas, putting Bill Gates-funded publications aside, here at Techrights we wrote about BT for years, also in relation to patents and its relationship with Microsoft (I also wrote about BT in my personal blog [1, 2, 3, 4]). We basically saw that coming. Here are the latest details:


British Telecom is claiming billions of dollars of damages from Google in a lawsuit filed in the US which says that the Android mobile operating system infringes a number of the telecoms company's key patents.
What motivated BT to sue? The company knows it is bad for PR, but perhaps causing damage to Android/Google was of interest and priority. BT would not have done this to Microsoft/Windows. Remember how hostile Nokia became towards Android after Microsoft had infiltrated it. Patent aggression became part of it and
clues of it persist in existence
. Apple and Nokia opposed open/free Web video and Apple paid Nokia, only to
further harm the Web
:
Apple has been garnering quite a reputation for itself as a patent bully, for example using patents around the world in an attempt to stop Samsung competing in the tablet market, and bolstering patent trolls. But that's not enough for the company, it seems: now it wants to use patents to block open standards.
So much for innovation, eh? As
this legal fight between Apple and Samsung continues
we learn that:
KOREAN ELECTRONICS GIANT Samsung has entered more claims against Apple in their patent battle in Germany.

The two firms are locked into a war over software and hardware patents and are taking their battles to courts across the globe.

According to Reuters Samsung has filed additional claims in Germany that allege four more patent infringements in the ongoing case there. A spokesperson confirmed this to the news agency.
Remember that Apple started this whole feud.
The ITC, which based in the US, harms companies from Asia at Apple's behest (yet again) and Rupert Murdoch's press says that
"Apple Ruling Hits Android"
(remember that Murdoch and his press hate Google [
1
,
2
,
3
,
4
,
5
,
6
,
7
,
8
,
9
,
10
,
11
,
12
,
13
] and embrace DRM/Apple):
...it found that some HTC smartphones using Android violated only two claims of one Apple patent related to extracting information such as phone numbers from emails and doing something with the information, such as making a phone call. That invention, sometimes described as covering "data tapping," allows users to grab data embedded in an unstructured form, like an address, and use it in another phone application, such as mapping.
This patent is a joke. It's about software patents again.
Groklaw
has
this
to say:
We often hear a comparison between the cold war and the large accumulation of patents and their use in the information technology sector. Terms like "mutually assured destruction," "throw weight," and others have been in vogue for some time. But I have often viewed the actions of some large IT players and their assertions of infringement of trivial patents as being more akin to sprinkling nails on the highway. That is, just like a driver in a race throwing nails on the road to puncture the tires of following competitors, some of these large patent holders sprinkle their trivial (and worthless?) patents around to slow down their technology competitors. That's my view of what Apple has been doing of late, particularly in its action before the International Trade Commission against HTC.
Apple innovation
means embargo and unfair competition
.
Against Monopoly
called it
"another example of why we need to get rid of patents on software."
Android Guys
shrugs it off
by saying that the "victory means little"
because:
So what exactly does this mean for U.S. users? Well, nothing really...
Actually, we beg to differ because unless this systemic malfunction is addressed, customers and developers will continue to suffer. Tyrants and lawyers are taking over the industry. It's a class war between power/greed and labour. The corporate press -- Murdoch's included -- almost always takes the side of tyranny. The
Wall Street Journal
, for instance, exists around greed. It helps the paper-pushers beat producers.
⬆