In a Just World, Given Microsoft's Crimes, Bank Accounts of Gates, Ballmer et al. Should be Emptied, Money Given in Reparations to Their Victims
Dr. Roy Schestowitz

2013-08-27 07:32:29 UTC
Modified: 2013-08-27 07:32:29 UTC
And prison sentences, too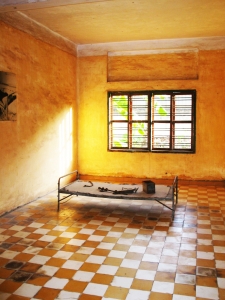 Summary: What really would have happened if there was justice in this world; bankrupt Microsoft, executives with long jail sentences, rapid restoration of fair competition
Microsoft is pretty much forced to 'cooperate" with a probe over its bribery tactics, which Microsoft is seemingly trying to hide by distraction. To quote The Register, "Microsoft says it will cooperate with US investigators probing alleged bribery of foreign officials. It's claimed Redmond's resellers bunged cash to apparatchiks in Russia and Pakistan in return for contracts with state-backed businesses."
As Pogson
put it
:
Ever wondered why M$ manages to sell licences to all kinds of folks even when GNU/Linux is a better option, with a lower price, better performance and fewer problems? It just may be that big businesses, governments, schools, and organizations that have large numbers of system, are being manipulated by a few well-placed bribes.
Remember
EDGI
and remember
what Microsoft did to government and schools in Russia
. It is a serious case of corruption, even by Chinese and Russian standards.
As put by
Nokia
observer
Tomi Ahonen the othe day, "I have tried to be 'fair' and 'open-minded' about Microsoft in my writing and on this blog. However, this is the tech company with the nickname 'The Evil Empire'. That term comes with plenty of cause - over the past three decades Microsoft has been fined countless times huge sums for crushing competitors with illegal methods, using its monopolistic position like a bully. I personally have been a user, supporter, registered developer, and/or authorized trainer for many of the various victims of Microsoft from WordPerfect and Lotus 1-2-3 to Novell Netware, Mosaic and Netscape."
Here is
part 2
. Microsoft apologists may say that
"Ballmer Successor Must Apologize to Partners"
, but we don't agree. Microsoft should apologise and also compensate its rivals which it bribed against, even if that means the immediate bankruptcy of Microsoft (they should pull out more money -- earned by criminal activities -- from bank accounts of Microsoft executives past and present, including Gates and Ballmer).
Sadly, given false (or mutually similar) choices offered by the corporate media, this perfectly legitimate option is rendered "not worth entertaining"; big banks show this to be the norm. Those who commit crime, even if caught, are made the richest and most powerful people, hence they can continue to harm society and whitewash their reputation.
⬆