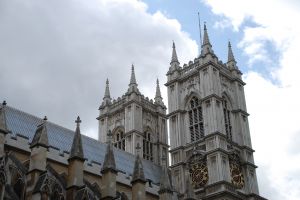 Summary: Microsoft's digital imperialism in the UK getting defended using blackmail, reminding a lot of Brits that Microsoft is just as evil as ever before
L
ARGE nations are moving away from Microsoft for technical reasons. Free software is simply better, not just more ethical. Despite
Microsoft's strong influence in the Indian government
, the government of India is one of the latest to put Microsoft behind. Microsoft is already
using the Indian corporate media
to
attack India's decision
, sometimes
lobbying by proxy
. The same has been happening in the UK, whose government probably spends far more money than any other nation in the world on Microsoft software (per capita).
"They can incite against politicians to induce resignations or firings."One year ago, when an ODF consultation was still ongoing, we warned Cabinet Office (UK) about what now turns out to be true. No country is immune to it, not even a large and powerful nation like India, let alone the UK (which for many years occupied India)

Microsoft already attacked the government just weeks or months after the consultation and did this again later in the year (these are the cases where we found out about it, surely there is more that was never reported on). Microsoft's FUD attacks on ODF at the time often relied on Microsoft buddies and cooperation from some goons inside the British media. We named and shamed the culprits at the time.

The Inquirer, which is not Microsoft-friendly, says in today's headline that "Microsoft bullied MPs over government switch to open source standards". To quote: "As reported at Bloomberg, Steve Hilton, who was the prime minister's director of strategy until 2012, revealed at an event that Microsoft began lobbying members of parliament after the Conservative Party proposed shifting government computer systems to open standards."

In the original report from Bloomberg, which is usually quite Microsoft-friendly, the headline says "Microsoft Threatened to Close U.K. Plants, Ex-Cameron Aide Says". "We just resisted," the aide is quoted. "You have to be brave."

Have to be brave? Who is in charge of who? Are corporations from the US now controlling the British government, too? Well, that pretty much sums up Microsoft. They will retaliate and intimidate, as per their usual behaviour. They can incite against politicians to induce resignations or firings. Watch what they did to Peter Quinn, who had been supporting ODF in his state.

The British media is gradually waking up. It is being filled with more and more news reports about Microsoft's political blackmail over ODF (the modus operandi of Microsoft's allies at the NSA). This is going to cost them. Here is the most widely-cited (in the UK at least) report which says: "Microsoft executives telephoned Conservative MPs threatening to shut down a facility in their local area because of planned IT reforms, David Cameron's former strategy chief has claimed.

"Steve Hilton, who worked for Cameron in opposition and for two years in Downing Street, made the allegation as he argued the dominance of corporate lobbying in the UK was leading to bad policy-making.

"Asked how the government should deal with lobbyists, he said: "You just have to fight them off. I can give you specific examples: the thing I mentioned about IT contracts. Maybe there is someone here to confirm this from Microsoft? When we proposed this, Microsoft phoned Conservative MPs with Microsoft R&D facilities in their constituencies and said, 'we will close them down in your constituency if this goes through'."


"There are a lot more cases like these, but they are scarcely reported on or never reported on."Here at Techrights we are not surprised that Microsoft blackmails. It always did. Almost exactly a year ago we foresaw this and warned Cabinet Office staff that this would happen. Microsoft is not a company but a Scientology-like cult, to quote a government delegate with Microsoft experiences. Paolo Vecchi asked rhetorically: "Is anybody shocked about the fact that MS used lobbying, blackmailing and bribing to create & maintain their monopoly?"

Remember that "Microsoft loves Linux" (its CEO says that). Under the leadership of that phony, Nadella (right-hand man of Bill Gates and the real owners of the company), Microsoft is unable to decide whether it supports FOSS (pretending to anyway) or attacks it (usually secretly, in order to support the former illusion).

Surely Microsoft hates not only Linux but also FOSS and open standards, such as ODF. Recall the following older posts:


In summary, watch out for and keep an eye on Microsoft. These are lunatic bullies who are willing to get people out of their job (or make their job deprecated) if these people 'dare' to stand in Microsoft's way, i.e. not
fully
serve Microsoft's interests. This was reportedly the case in Bristol (UK), not just
in Massachusetts (US)
. There are a lot more cases like these, but they are scarcely reported on or never reported on. Microsoft does this covertly and quite often indirectly, too.
Free software usage is rapidly growing in public sector in the UK and it's easy to see why Microsoft has gone off the rails. It must be furious over migrations to FOSS, which have become a frequent occurrence here. Good and honest journalism is key to exposing Microsoft's real behaviour. Transparency would serve as deterrent against Microsoft's corruption.
⬆