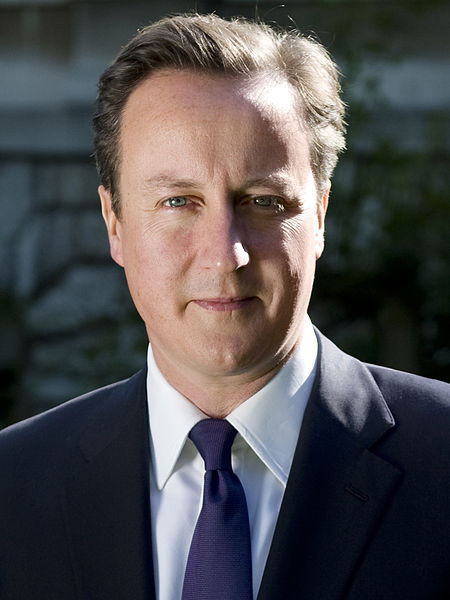 Image from the 10 Downing Street Web site
Summary: A roundup of resistance to OpenDocument Format (ODF) and Free/Open Source software (FOSS) in the British public sector
AS ONE ought to expect, especially based on past experiences, a migration to FOSS won't happen without resistance from an old generation of Microsoft proponents. Just watch how Microsoft rallied its partners to object to a pro-ODF consultation (we explained Microsoft's very dirty tactics to the Cabinet Office). It didn't quite end there.
Despite the fact that a foreign government is
cracking PCs with Windows on them (and seeking to make this practice legal)
, some people in suits here in Britain insist that Windows in the public sector is an acceptable risk. It's not. It should be banned. Well, some government departments quietly move towards FOSS (I work with them) and numerous keep quiet about it for fear of retribution from Microsoft and/or its partners, who view FOSS like it's some kind of Communism that's spreading.
Continued resistance from Luddites and "tribe elders" of technology (who grew up in another type of world and dined with executives of proprietary software vendors) was expected all along. The ODF consultation showed just one portion of it (publicly-visible, unlike some stories I know of but cannot share).
One reader asked me yesterday: "what became of that government consultation?"
Well, nothing so far, as far as we know. This
new article
that this reader sent us states: "if you blithely email someone a .docx file you are effectively condemning them to pay rent to Microsoft for ever."
Indeed, and this too is a reason to shun Microsoft, not just the back doors. The author continues by stating: "One way to loosen the corporate stranglehold would be for everyone to adopt the set of standards called Open Document Format, designed so the files work the same whatever software or computer type you use."
Yes, indeed, but there are people who stand in the way of implementing national (top-down) policy.
Earlier this month there were a bunch of Microsoft-friendly British articles (at least 3), the latest of which is
this one
. They all cite Jos Creese (the original/seminal article was
this
, but it led to some more,
even overseas
), relaying claims that "Microsoft is cheaper" (than FOSS).
This is wrong on so many levels. It very much depends on what's calculated and how. OOXML is massively dangerous lock-in. Microsoft had to corrupt the world's standards bodies to get it where it is today. The bribery for Windows-only formats was documented here half a decade (or more) ago and it was coupled by patent extortion, bribing of companies, and all sorts of other criminal acts. To say that Microsoft is cheaper is almost like saying that robbing a bank is cheaper than working (labour) for the same money. To use a better analogy, to get oneself locked into one vendor is not "cheap". It has been reported that
the British government pays ~$10,000 per Windows desktop per year
. Cheap, eh? It's more like extortion. There is a monopoly on support.
Concurrently, Adrian Bridgwater offers some convenient hogwash that 'vanishes' Microsoft's criminal activities against GNU/Linux, pretending that
there is something inherently wrong with FOSS and/or GNU/Linux
and that this is the reason it does not (yet) dominate the desktop. Never mind OOXML abuses, bribes against GNU/Linux (we documented some), and many other forms of manipulation. This is the type of revisionism that Microsoft requires right now, creating the illusion that FOSS is inadequate for desktop use, even though Chromebooks are taking off (they run GNU/Linux), defying Microsoft's vicious attack ads.
One commentator at
IDG
alluded to the above people as "clueless CIOs" in his headline
, stating that "companies are using open source to bring their legacy apps up to code, but all too many CIOs are still clueless about how often open source is being used in their own organizations."
It wasn't just clueless CIOs like Jos Creese who offered Microsoft lip service in the British press earlier this month, proposing lock-in rather than freedom because lock-in is supposedly "cheaper". Another article, citing another bunch, speaks about LibreOffice/OpenOffice, focusing on Microsoft macros lock-in and OOXML lock-in to make FOSS seem inadequate. Titled
"Open source 'fails to excite councils'"
, the article makes arguments like the following:
It added that open source software is seen to be difficult to replicate automated interfaces to Microsoft Office products which connect with council systems.
This is precisely the reason to dump Microsoft, not to avoid dumping Microsoft. This is evidence of lock-in and the better one gets out of the lock-in, the better.
On a brighter note, there is a
new article from Ireland
titled "open source is where I think the future is headed in local government…"
It is not a formal article, but it shows that people -- influential people even -- do in fact promote FOSS. To quote:
So, I'm in Dublin tomorrow for the OGP Europe Regional conference in Dublin in advance of next week's Digital Lunch asking if Northern Ireland is ready for an open government partnership? If you are interesting in the subject, do keep an eye on Twitter throughout the day, and I'll update with a blog report on Friday morning before I leave again.
It is expected that in the coming months or even years some vassals of Microsoft will go public (to the press) bashing FOSS with FUD, misdirection, miscalculations and stereotypes, sometimes criticising FOSS for not being sufficiently Microsofty (e.g. dealing with OOXML). Their arguments often insinuate that abandoning Microsoft would be wise (the opposite of what they mean to say); the British public sector got caught up in expensive and dangerous (back doors for starters) dependence. Free software would give Britain back its sovereignty. Technical autonomy is priceless; it is invaluable.
⬆