Rule of thumb: The more outrageous the lie, the more provocative it becomes (divisive and offensive)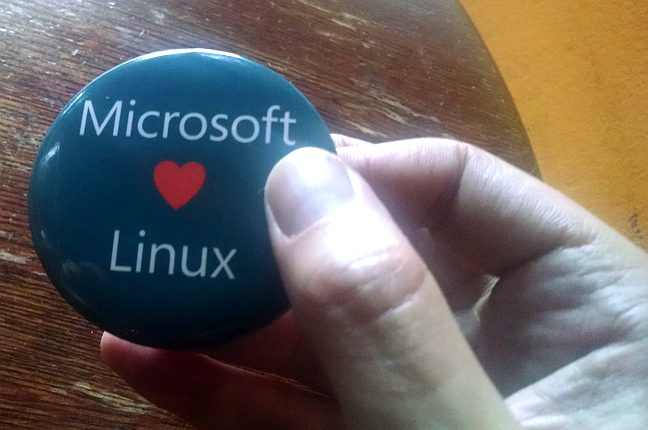 Photo credit: Neil McAllister
Summary: Having spread the outrageous lie that "Microsoft loves Linux" (whilst obviously attacking it in many ways), Microsoft's CEO (essentially Bill Gates' right-hand man) says Microsoft is "one of the biggest contributors to Linux kernel" (because of proprietary software it tries to contaminate it with while violating the terms of the GPL)
Microsoft has a new courier. who is passing memos around -- memos that appear to have been (ghost)written by PR professionals who prepared 'damage control'. Nadella's role is rather simple and the real bosses are above him (people like Gates, who is officially back at the company).
Nadella is a liar and a lousy one, too. Nadella tries to paint himself a peacemaker, after Bill and Steve (Gates and Ballmer) spent decades viciously attacking GNU/Linux and Free software.
Here is the latest lie from Nadella. The quote is unsourced, but
this article
(if not some kind of a scam because we cannot find any corroborating article) says that Nadella uttered these words: "[T]his should not come as a surprise. Microsoft has always been one of the biggest contributors to Linux kernel."
"Nadella tries to paint himself a peacemaker, after Bill and Steve (Gates and Ballmer) spent decades viciously attacking GNU/Linux and Free software."Tying Hyper-V to Linux, to make it a guest of a Windows host (with back doors), is not a contribution. Microsoft was even violating the GPL's terms when it gave Novell's henchmen some code to drop into the kernel (later Microsoft decided to comply with the teems because it got caught red-handed). How is that a contribution? Microsoft was later accused by Novell's own henchmen of neglecting the code and not maintaining it to work with future releases of Linux, leaving Novell to deal with the mess it that had left to promote Hyper-V.

The author of the above article, Alap Naik Desai, repeats this lie: "Interestingly, Microsoft is an avid contributor to the Linux development."

No, it is not, and to refute another lie from this article, Microsoft hates GNU/Linux, as its own actions clearly show. In one single day 3 months ago we gave the following 6 examples:


In DockerCon, Microsoft was spreading the lie using "Microsoft ♥ Linux" pins
, much to the chagrin of
Microsoft propaganda sites
.
According to Alap Naik Desai, Microsoft might release its own distro. Microsoft is just further increasing control of what's in Azure, which is already under surveillance by
Microsoft and the NSA
.
Microsoft's booster Peter Bright, linking to Microsoft boosters from
GeekWire
(another Microsoft mouthpiece, like other
Bill Gated-funded media that covered it with a positive spin
), explains the situation with Nokia, which
Microsoft practically killed
(
Elop's latest mission is accomplished, so he is free to go now
) and
turned into an anti-Android patent troll
rather than Android/Linux supporter (that's where Nokia was heading before Elop killed it, back when Nokia was a top Linux contributor -- a
real
contributor).
Microsoft Peter
wrote
:
There's a widespread feeling among industry observers that Nadella wants or plans to get rid of the phone division bought from Nokia last year. Ditching the division could well be the kind of "tough choice" that the e-mail alludes to.
Lots of puff pieces like [
1
,
2
,
3
] got published (maybe a hundred), but
"Citi Still Says Sell Microsoft"
amid
ongoing layoffs at the company
. Microsoft will continue to lose money (perhaps as much as billions lost in the phone business alone) to maintain the illusion that it is a practising company in the mobile sector and not
purely
a patent troll, filing lawsuits against Android and Linux. Dan Kedmey, who has become somewhat of a Microsoft booster this past year, does a
Microsoft advert for Time (large readership, albeit not the only such example)
because Microsoft re-announced (yet again) Office for Android in an effort to promote proprietary formats (lock-in), surveillance, and an expensive (in the long term) trap.
Are there people out there who actually fool themselves into thinking that Microsoft changed its attitude?
⬆