Patent Extremism: Stacking the Panels, the Surveys, the Hearings, the Debates
Dr. Roy Schestowitz

2019-06-24 08:10:15 UTC
Modified: 2019-06-24 08:10:15 UTC
And then suggesting/insinuating/saying that anyone unlike them is a terrorist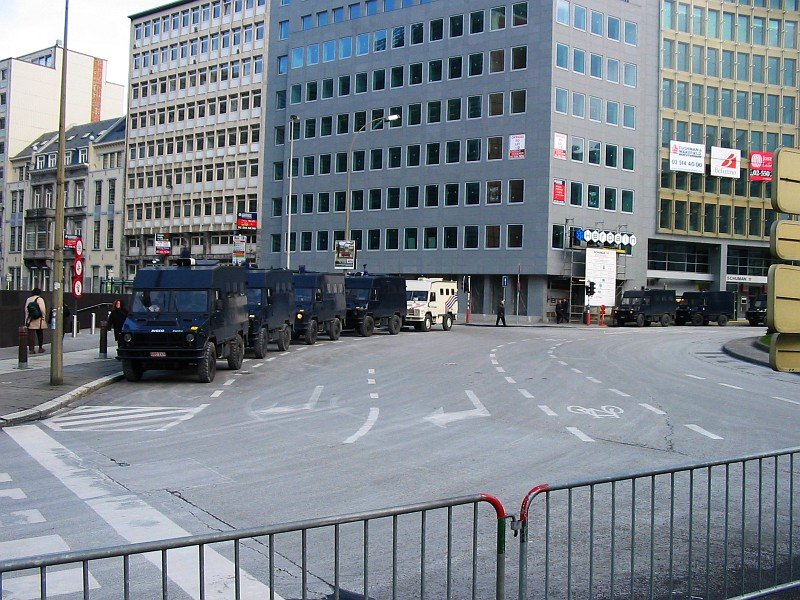 Summary: Projection tactics would have the public believe that those who oppose corruption are simply radicals; patent polarity has come to the point where if one isn't a "true believer" in blackmail (patent trolls) or opposes bribery, then one is simply a "fringe" and akin to terrorists
THE BIAS in media coverage about patents can be amusing at times (it's composed by law firms). It's only infuriating when they defame people, knowingly, as we explained one week ago. In Twitter, for example, people compare the likes of yours truly to "Taliban". Apparently only the Taliban cares about patent quality then. We suppose SUEPO too is "Taliban" and lots of law professors are also "Taliban". Even judges and Justices are "Taliban" (somebody, call the Marines! Raid SCOTUS and the Federal Circuit!). Sometimes they take it a step further and call voices of reason "Daesh". How truly ridiculous. At best, these are projection tactics. People who are unlike billionaire orthodoxy are all just 'dangerous' 'radicals'. We wrote about that yesterday.
"So these radicals think that those bribed political figures don't go far enough? Amazing. Truly amazing."Consider for a moment who is actually breaking the law and burning things in protests. The new Director of the U.S. Patent and Trademark Office (USPTO) already 'disses' and looks for ways to work around -- or put another way, violate -- 35 U.S.C. ۤ 101 (even if courts rebuff). The litigation 'industry' is so 'up in arms' that it took this fight to the political arena. Look at Coons for example. What we have here are politicians paid by large law firms to buy laws. Bribery? Sure, but they don't use the "B" word. That might upset many other politicians who receive bribes similarly. Who is the radical here? Who is actually breaking laws? The outlaws aren't critics of this bunch, i.e. people who highlight the corruption.

Based on his weekend's Watchtroll piece ("Inventors Must Oppose the Draft Section 101 Legislation") Paul Morinville, who is a textbook radical (look what he did on USPTO premises!), is not happy because the stacked panels put together by Coons et al were not 100% stacked (maybe 'just' 90%). The outline: "When it was announced that I would be testifying to the Senate Judiciary Subcommittee on IP about Section 101, I was surprised. Not only did they grant a critic of the 101 roundtables a chance to speak, but not one inventor who used patents to fund a startup has testified in any patent-related hearing in decades. This gave me faith that Senators Tillis and Coons are serious about fixing 101 right by considering what inventors need."

So these radicals think that those bribed political figures don't go far enough? Amazing. Truly amazing.

The patent trolls' think tank and Battistelli ally (funded by his PR firm, cited by him afterwards), namely IAM, is once again asking its patent maximalist/troll subscribers about the European Patent Office (EPO) and guess what they say, complimenting António Campinos in the process (e.g. for granting software patents in defiance of European law). From the outline (there's a paywall there):


Boost for António Campinos as he ends the first year of his presidency; and good news, too, for USPTO head Andrei Iancu
There's also this
weekend outline
that said "IAM readers once again make the European Patent Office their number one; and they have good news, too, for USPTO head Andrei Iancu."
"Can a law school be led by a thug who breaks the law and is well known for it?"This comes from a propaganda rag that takes money from thugs to promote these thugs' agenda. As for Campinos, over the weekend we wrote about his one year in Office. He has been terrible and he only narrowly dodged a massive strike by his workers. Campinos still breaks the law. But yeah... we're "Daesh" because we point this out.

We've meanwhile noticed that Antonella Gentile, over at IP Kat, advertises jobs/openings/vacancies at CEIPI, an institution which is run by a literal criminal, Battistelli (and formerly Campinos, who swapped seats with him). Have many members of staff quit? Many were reportedly very upset (staff/teachers, maybe students as well). Can a law school be led by a thug who breaks the law and is well known for it?

"Where did you graduate from?"

"Ha! That school of Battistelli?" The man who 'made' Alexandre Benalla. ⬆