[Meme] VMware Violates the GPL. But It Compensates With 'Search and Replace'...
Dr. Roy Schestowitz

2020-07-24 16:31:42 UTC
Modified: 2020-07-24 16:31:42 UTC
Related and older
:
The Linux Foundation Has Helped VMware Lie About Its Deliberate GPL Violations That are Connected to Microsoft, Another Prolific GPL Violator
|
The Openwashing of VMware, Sponsored by the Linux Foundation (in Turn Sponsored by VMware)
|
Openwashing Report: The Linux Foundation Champions Openwashing of GPL-Violating VMware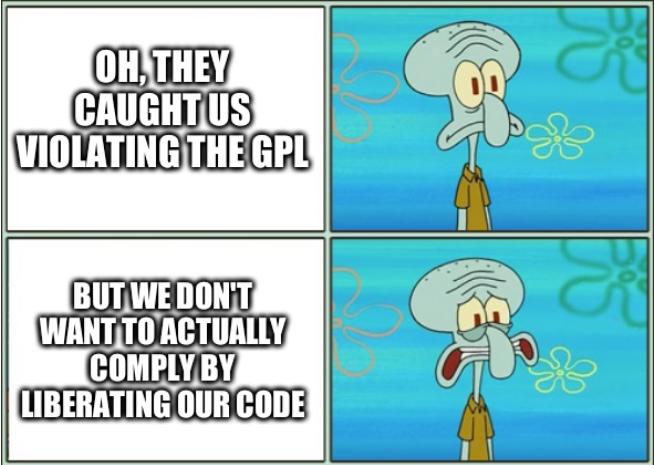 VMware
: OK, we've heard you. We'll do something about our violations...
Summary: Finally, albeit belatedly, VMware responds to its illegal behaviour (without actually tackling that behaviour, just cheap and rather shallow tokens of ethics or "corporate responsibility")