06.12.10
Gemini version available ♊︎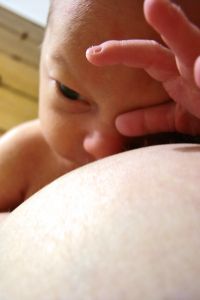 Summary: Patents on human life and on a breast cancer gene continue to jeopardise the legitimacy of the patent system (more so than ludicrous software patents, i.e. maths monopolies)
• Legal fight over breast cancer gene
Landmark legal action challenging a patent over breast cancer gene BRCA1 is being launched in Australia today.
• The Ethical And Legal Problems Of Having Patients Sign Over The Copyright On Doctor Reviews
About a year ago, we wrote about the really troubling concept pushed by a group called Medical Justice, which tries to "protect" doctors from negative reviews online by having them demand that patients hand over the copyright on any future reviews they might write. As we noted at the time, this was an attempt to completely abuse copyright law, way beyond its intended purpose — though we wondered if it would actually work.

[...]

Separately, Jason Schultz points out that this whole scheme appears to violate basic medical ethics rules. He points to a particular rule:

Under no circumstances may physicians place their own financial interests above the welfare of their patients. The primary objective of the medical profession is to render service to humanity; reward or financial gain is a subordinate consideration. For a physician to unnecessarily hospitalize a patient, prescribe a drug, or conduct diagnostic tests for the physician's financial benefit is unethical. If a conflict develops between the physician's financial interest and the physician's responsibilities to the patient, the conflict must be resolved to the patient's benefit.

How does that apply here? As Schultz explains:

Since the main concern of Medical Justice appears to be preventing harm to the physician's reputation (and thus financial interest), forcing patients to assign away their copyrights in exchange for medical care strikes me as close if not over this line. It certainly is not putting patients first. When a patient goes to see a doctor, they are often anxious, in pain, or worried and thus in a very psychologically vulnerable position, or what the law often calls a position of "duress" where they will often sign documents without giving them proper consideration. This hardly seems to me to be a fair time to demand they assign some unknown number of future copyrights to their doctor; instead it feels like a huge power grab by the physician.

When you create draconian copyright laws that include free speech removing notice-and-takedown provisions, don't be surprised when people abuse it for other purposes, well beyond the intent of copyright law.
• Gibson, Curtis, PepsiCo: Intellectual Property [via]
Gibson Guitar Corp. settled its patent-infringement claims against Viacom Inc., Electronic Arts Inc. and retailers over the "Rock Band" music-video game, according to court filings.

The companies told Magistrate Judge Juliet Griffin on June 4 "that they had reached a full settlement" and plan to seek dismissal of the case by June 14, according to a filing in federal court in Nashville, Tennessee. Terms weren't disclosed, and Viacom and Electronic Arts had no immediate comment.
• Solo, Hillenbrand, Wal-Mart: Intellectual Property
Wal-Mart Stores Inc., the world's largest retailer, was sued for patent infringement for its alleged use of a vehicle position-tracking and communication system.
Permalink
Send this to a friend