10.30.10
Gemini version available ♊︎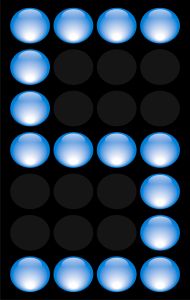 Summary: Even one of the more Microsoft-sympathetic publications foresees the end of Microsoft, whose struggle against advancement Ray Ozzie warned about earlier this month as he quit
IN one of our later posts we are going to go through Microsoft's results and explain (yet again) why Microsoft is not telling the full story. Today, just days after Microsoft results which it wants people to believe are wonderful, InformationWeek Global CIO says that "Microsoft [is] Looking Like An End-Stage Company" and expands as follows:
I believe that Microsoft as we know it may not be around in another decade–maybe not even in five years. There's hardly a single tech industry trend line pointing in Redmond's favor right now, and some of those curves are about to get a lot steeper, real fast.
We have actually heard from people who predict the Enronisation of Microsoft within a few years. As this one new post (amongst others that cite us this week) put it, "Enron was a cash maven too, till nearly the very end" and Microsoft's "moves are not a marker of a company with coffers full of cash."
We wrote repeatedly about Microsoft's growing debt and other oddities (there is a recorded history of financial fraud at Microsoft). Mini-Microsoft, an anonymous employee of Microsoft, wrote about the company's latest results, and s/he argues that Microsoft should lay off another 15,000 workers:
I still believe we need to chuck about 15,000 positions (and half of our super-ballooned contingent staff) rather than continue the slow squeeze around the company that's making this an ordinary job with some extraordinary wonderful people who just haven't given up on the company. Yet. I hope that the analysts realize that continued, consistent bloodletting because a negative for hiring, and (allow me to be pro-hiring for a moment) if we can't bring in deep-talented new blood to replace the departed dead wood, our future is doomed to mediocrity.
The blog of Mini-Microsoft is the source of rumoured layoffs that we wrote about recently. Layoffs are usually announced a week or two after results are announced and if the layoffs are slow (or involve offshoring) they may never be formally announced. Either way, be not afraid of Microsoft. Increasingly it will be companies like Apple that find Free software to be a thorn in their behind. Apple is already suing Linux/Android because it's losing to it. Microsoft may be gone sooner or later (not altogether), but the demise of Microsoft is not necessarily the arrival of software freedom Utopia. The struggle or at least the vigilance will be perpetual because, as Dr. Richard Stallman once put it, "value your freedom or you will lose it, teaches history." █
Permalink
Send this to a friend