11.01.10
Gemini version available ♊︎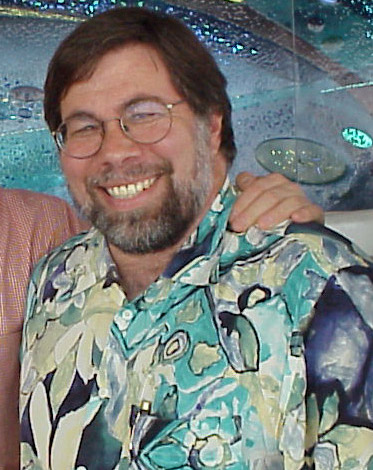 Summary: Apple was the one going after Motorola (with Android lawsuit) and Apple's co-founder Wozniak says negative things about Android
APPLE HAS A history of threatening to sue and also suing platforms/operating systems which are based on Linux. Earlier this year we were told that Nokia sued Apple only because it knew Apple was about to (as Apple eventually did).
Apple is an example of a patent aggressor. It goes a long way back. There is this rather distasteful Web site called PatentlyApple; it is like an Apple shrine to Apple's patents, as we noted before. It uses language like "defend" when referring to Apple suing (one very common spin/euphemism is to call offence a defence). It says that "Apple Files Lawsuit against Motorola to Defend Multi-Touch" and verifies what we suspected all along — that Motorola's lawsuit against Apple, launched just days after Microsoft had sued Motorola, was in fact preemptive. Apple must have signaled to Motorola that it was about to sue.
The inevitable: When Motorola preemptively launched their declaration judgment action against Apple earlier this month, we knew that Apple was likely to launch multiple patent infringement lawsuits against Motorola once their licensing negotiations failed to produce an agreement.
"Apple seeks monopoly through court action against Motorola," Dana Blankenhorn argues:
Late Friday Apple filed a pair of lawsuits against Motorola, claiming its Android phones violate six important patents, demanding the products be pulled from the shelves, their profits be given to Apple, and that treble damages and attorney fees be awarded.

If the courts agree such a result would destroy Motorola.

This followed by two weeks Motorola's filing of countersuits against Apple, demanding its patents be invalidated.

All of which means that the very concept of competition within the smart phone marketplace is now before the courts.

Not all the patents being asserted are software patents. One of Apple's cases relates directly to its multi-touch hardware, and how it tracks movements.
Jon maddog Hall has this new response to Apple. As a famous UNIX guy he has no sympathy for Apple:
Recently I was reading an article that was quoting Steve Jobs about how the Android phones from different manufacturers were all slightly different. He was pointing out that HTC and Motorola were putting on slightly different human interfaces and that this was crazy compared to his iPhone where all the phones were exactly the same.

I started wondering what world Mr. Jobs lives in. Is it a world where every car is the same? Every house is the same? Do people shop around for different makes and models of things out of some type of twisted self-hate, or is it that people like to have choice in the way things look and work?
Apple's co-founder Wozniak, who has already said negative things about software freedom and defended a patent troll, now contributes to Android FUD in the same way that Ed Bought [sic] did — by trying it only to slam it (it is less obvious or certain in the case of Wozniak). It strikes us as familiar because Ed Bought only ever experiments with GNU/Linux when he tries to make it fail and then announces it in a ZDNet FUD piece (he makes a living from selling Windows books). A very popular way of slamming GNU/Linux is to say that you use it when the short-term use (maybe in a virtual machine) is clearly intended to make it look bad and provide 'ammunition' against it. Similar strategies are being used against Android right now. We've recently seen done to Android what was done a lot to GNU/Linux and it's a sign of Android's maturity really. It would not be targeted like this unless it was a major threat. The mobbyists are also attacking Android. █
Permalink
Send this to a friend