12.02.10
Gemini version available ♊︎
Music Player Mistakes in Ubuntu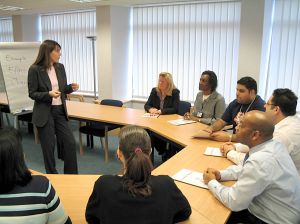 Summary: Insertion of Mono-based software like Banshee endangers Ubuntu as it makes the parent company more reliant on Microsoft and more sensitive to Microsoft extortion
"In the upcoming version of Ubuntu (11.04 Natty Narwhal), Banshee will be replacing Rhythmbox as the default music player," says this new post. It is hopefully not true. It was not final at the time we last wrote about it and this candidate Mono trap was mentioned for its approach towards Ubuntu in previous posts, including:
Canonical would make a massive mistake by picking a project which is maintained by AttachMSFT (assuming it keeps the project alive at all). The project is also known to be using libraries which are clearly excluded from the MCP, which means that Microsoft reserves the right to sue. Over at Miguel de Icaza's Web log it is made clearer this week that he drifts further away from GNU/Linux and Free software [1, 2] and instead boosts Microsoft software like Mono and Moonlight. Will he even stick around at AttachMSFT, which is supposed to be his new employer? The Moonlight project is still delusional enough to run after a project that Microsoft has just axed, only to pretend to be compensating developers whom it stabbed in the back as Microsoft's booster Gavin Clarke reports:
Microsoft has promised a keynote from the chief geek synonymous with Silverlight, vice president for the .Net developer platform Scott Guthrie, who'll talk about what's in the next version. There will be training in Microsoft's media player from program manager Tim Heuer, among others, and there will be schwag — 'cos Microsoft knows how we lurve schwag.

Yes, it's all here: practical advice, vision to keep us on the rails, and freebies. It's perfect. Almost too perfect — as if Microsoft is trying too hard, like that absent parent who walked out on the kids and who now shows up at Christmas loaded with presents.
Speaking of Christmas presents, in the next post we'll show that Microsoft fails to sell much gear this season. The company is declining quite rapidly and the worst one can do is rely on its software. So why again is Ubuntu adopting Banshee despite Novell's death and the continued demise of Microsoft? █
Permalink
Send this to a friend