02.06.11
Gemini version available ♊︎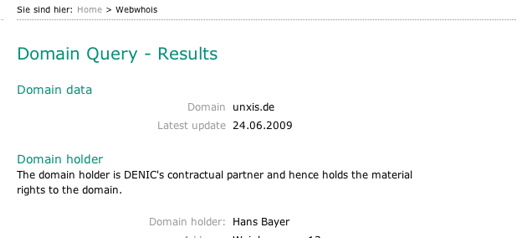 Screen snapshot originally taken for Groklaw
Summary: SCO gets more money for anti-Linux litigation, thanks to an alleged purchase from an entity tied to former SCO managers
The Wayne Gray UNIX case against Novell notwithstanding (there is more news coverage at Mondaq), the big news at the moment is about SCO.
Our reader Wayne has asked, "The SCO Group Sold?" Another reader, Patrick, links to Slashdot, which in turn links to news that we covered the other day in brief. It's about UnXis and one must remember that SCO's Hans Bayer is behind it (at least in part). As a quick refresher see the following older posts:
Here is part of Groklaw's latest analysis of this important development (Groklaw also saved the press release [PDF] locally):
Well, not yet. Eric Le Blan, now called Vice Chairman of UnXis, is quoted as speaking "outside the courtroom", of all odd things to mention in a press release. Who is he supposed to be talking to for a press release? Is this more SCO street theater? Le Blan says UnXis will restore SCO to its "former glory". And "UnXis will soon emerge as a major player in the information technology industry."

Uh oh. There seems to be a disconnect with reality in this picture. UnXis has no history in software. What I keep remembering is that UnXis tried to buy SCO once before, and the court wouldn't let it happen. Maybe the press release is to impress the judge. Who else would believe it at this point? Investors, maybe? You can't find a dumber bunch, from all we've seen in the SCO saga.

I take this more as PR for the court and for the market, because while they talk like it's a done deal, unless the fix is in, the Delaware court has to approve this proposed deal, and there could be objections filed still.
Bill Rochelle wrote the following for Bloomberg:
SCO Trustee Picks unXis as Buyer for Assets

The Chapter 11 trustee for software developer SCO Group Inc., after several delays, held an auction and selected unXis Inc. as having the best offer to buy the business of selling Unix system software products and services. The sale will be up for approval at a Feb. 16 hearing.

unXis is to pay $600,000 cash and give the trustee warrants for 3 percent of its stock. The warrants will be exercisable after unXis has raised $4 million in equity financings. The exercise price will be price for the stock paid by the investor in the last round of financing that brings the total to $4 million.

In August 2009 the bankruptcy judge called for a Chapter 11 trustee, approximately one month before the U.S. Court of Appeals in Denver ruled in the company's favor after six years of litigation with Waltham, Massachusetts-based Novell Inc. The case went back to the district court where the judge and jury largely ruled against SCO with regard to rights in certain Unix software incorporated in network systems. The trustee sought permission to hold the auction after SCO's interest in Unix was clarified.

After filing for bankruptcy protection in September 2007, SCO and an affiliate filed schedules listing combined assets of $14.2 million and debt totaling $5.2 million.

The case is In re SCO Group Inc., 07-11337, U.S. Bankruptcy Court, District of Delaware (Wilmington).
One must remember that unXis seems like a plot to refinance SCO and behind it there is some former SCO staff. Something smells funny here. █
Permalink
Send this to a friend