02.24.11
Gemini version available ♊︎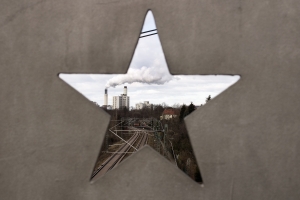 Summary: Problems for Apple in China, trouble in a market increasingly dominated by Android, and antitrust actions
THESE TIMES are wonderful for Linux, but usually it's not called "Linux", it's just called something like "Android" or "Red Hat" and even "Ubuntu". Linux is everywhere and it commoditises the platform much to the regret of Apple and Microsoft. They have their own problems. Security-wise, Apple's proprietary software still fails right now (this time it's hypeToons) and the "iPhone [is] 'becoming less popular'" based on other new reports.
Research from the uSwitch.com mobile tracker found that HTC handsets, which are made in Taiwan, were doing particularly well.

The firm compiled a ranking of the most prized smartphones, based on web searches and sales, and HTC were in each of the top three places with its Desire, Desire HD and Wildfire models.
Apple has already started suing HTC using software patents (a sign of Apple getting miserable) and it falls under antitrust scrutiny these days. Rik Myslewski says that "Apple 'greed' tax spreads beyond music, movies, magazines":
Apple's recently enacted "give us 30 per cent of your subscription revenue" dictum is metastasizing beyond online magazines, newspapers, music services, and video apps, ensnaring at least one software-as-a-service app as well.

Steve Jobs' App Store police have rejected the iOS version of Readability – an online service that allows you to read online stories stripped of ads, Flash, and other distractions – saying the app's developers provided no way for Apple to take its cut of subscription revenue.

The irony is that Apple uses Readability's open source code to enhance its own Safari browser. And Readability creator Rich Ziade isn't too happy about the turn of events.
Apple increasingly behaves like a thug and "'Poisoned' Chinese workers turn to Apple for help," says the MSBBC this week. To quote: "Chinese workers injured while making touchscreens for mobile devices, including iPhones, have written to Apple asking it to do more to help them.
"Some 137 workers suffered adverse health effects following exposure to a chemical, known as n-hexane."
Yes, just what Apple needs right now… █
Permalink
Send this to a friend