04.04.11
Gemini version available ♊︎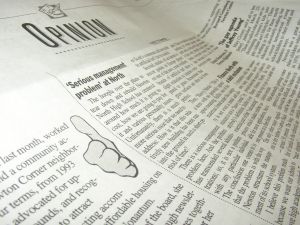 Summary: Monopoly abuser Microsoft Corporation complains about Google "abuses" just a year after Microsoft was punished yet again for monopoly abuse
THE previous post may somehow seem too hostile towards Google. But it's not, it was just an opinion constructed in the form of advice. Techrights is concerned about Google, but it realises that it is nothing like Microsoft has ever been and the managers at Google are not sociopaths for all we know. Mr. Brin, for example, is known as a modest guy who likes technology, not a manipulative law school dropout.
Last night we caught up with Groklaw for the first time in a month and based on News Picks, Pamela Jones sure seems to like Google. She even says so. Two issues that we covered in last night's show is that Google does not force people to use its products and Microsoft is now using lobbying and regulators to cause trouble and penalise Google. Regarding this follow-up article from the same source (New York Times) Jones wrote:
You know what I think this all means? I think it means Microsoft still doesn't understand why it got into antitrust hot water, still accepts no responsibility. I understood that better when I read the Paul Allen excerpt from his book in Vanity Fair. The upper management are portrayed as ethically empty. Microsoft now seems to think that all it takes is a competitor to complain, and you end up like it did. That leaves out a powerful factor, which is that Microsoft really did abuse its monopoly position and it did harm to the market, to security, to customers, to competitors in ways that are disturbing to the rest of us. And no one had to use partners and subsidiaries to make it look like it was doing bad things. They really did them, and that is why they ended up in antitrust hot water. So this laughable conspiracy to try to hold Google's feet to the fire will not end the way it does in Microsoft's dreams, I don't think. Because Google isn't Microsoft. They live on different planets. And that will make all the difference. PS. Google and Android won. Microsoft with this filing waves the white flag.
Well stated. Then, Groklaw also cited:
This happened around the time when Opera, Google, Mozilla and others decided to ask the EC to look into Microsoft's own anti-competitive practices in the browser market.

One tech lobbyist told POLITICO, for example, that Microsoft has centered some of its Beltway strategy on "pushing folks to investigate Google" long before it filed its antitrust complaint in Brussels — but that it's not clear whether Google has the stomach to return fire.

"It appears Google is willing to defend itself from accusations that are untrue or unfounded, … but it's not within their company culture to organize a campaign to cause trouble for Microsoft," the source said.
Eventually came a whole article on the subject and Jones highlighted the report "Do Not Anger the Alpha Android", commenting as follows:
What a coincidence. A Microsoft partner, Facebook, complaining about Google the very same day that Microsoft files an antitrust complaint. Is life not full of unbelievable coincidences? PS. I truly do hope Google watches their stuff like a hawk, given Facebook's track record on privacy. And does Facebook have quality control standards on what outside companies can do with apps for Facebook, for example? I mean, come on.

And as for quality control, it's real. I have an acquaintance I finally got to get an Android phone, and wouldn't you know it, it couldn't play Angry Birds. She happened to get one that wasn't using the latest and greatest, and she was so mad about it she was going to drop the phone. It was possible to finally slide it on sideways, so to speak, and get it to run, and now she loves the phone, but quality control and consistency are hardly unnatural business concerns. Some of the stuff companies are putting out there bring the brand down, and that isn't Google's fault. And frankly the flood of complaining about Google looks to me like a coordinated campaign. There. I said it. I think reporters should research that and write about it next. I'll bet you hit pay dirt.
Groklaw too acknowledges that there is a special relationship between Facebook and Microsoft (which owns part of Facebook, the company). For those who do not know the history of Facebook's founder, be sure to read about it. He too is an unethical sociopath (now using so-called 'charity' to hide the truth and create a moral shield). A lot of people know nothing about it, but they ought to. And companies are actually run by really powerful people, with character, mood swings, ego, and penis envy. █
Permalink
Send this to a friend