08.29.11
Gemini version available ♊︎
Duopoly ignored, overlooked, or simply defended by a harmful conspiracy of silence?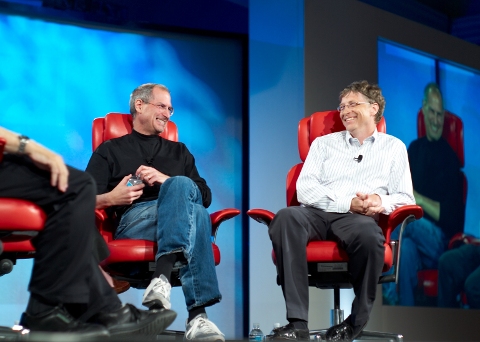 Photo by Joi Ito from Inbamura, Japan
Summary: More patents-hostile coverage from respected publications, but the role of monopolists is de-emphasised, which helps corporations but not parasitic NPEs
WHILE the corporate press celebrates Steve Jobs' patents (which are being used offensively, to embargo competitors), other sites that are far smaller — like blogs — do a good job explaining to the public that patents are nothing to be proud of. Well, "patent abuse crushes innovation," explained Bob Chandler yesterday, noting that: "Many software ideas have patents that are controlled by patent trolls. Others are controlled by large software corporations or industry consortia. What makes it even more complicated is that many software patents conflict or obviously have been covered by prior art. Since the 1990s, the United States Patent and Trademark Office (USPTO) has been flooded with software patent applications, to the point where very few of them have actually been examined in detail before a patent was issued.
"So, if you happen to have a nifty new idea for some new software or a new web service, you'd better hire an army of patent lawyers. As soon as you release your software or service, someone is going to sue you. Or, to make the patent trolls go away, you agree to pay them "licensing fees."
"Since the 1990s, the United States Patent and Trademark Office (USPTO) has been flooded with software patent applications, to the point where very few of them have actually been examined in detail before a patent was issued."
–Bob Chandler"The other development that "When Patents Attack" takes a look at are the large tech companies like Microsoft, Apple and Google who are amassing large collections of patents. These patents are both offensive and defensive weapons that they use against each other."
And guess what? Yes, even the BBC's Natalio Cosoy has decided to address the subject (the BBC is usually promoting copyright and patent maximalism), but only because of patent trolls. And to make matters worse, they extensively quote a pro-software patents lobbyist, Florian Müller. The author quotes the soccer lobbyist as "Intellectual property analyst" (who has no qualifications at all in the area) and does not name the source of the patents, which link back to Microsoft (via IV). The author at least mentioned the EFF and Groklaw, although by an indirect narrative ("He also pointed to a blog post by Groklaw (which does not belong to Google) that details an initiative Google has taken to try to curb Lodsys' actions."). As for the lobbyist, he still spins this against Google and does not give Microsoft or IV any flak at all. The portrayal of Lodsys as a "lone wolf" is misinforming the public. It's the usual spiel.
Over at O'Reilly Radar, a writer who used to promote software patents in there is now emphaising or subtly implying that Apple only ever succeeded because it exploited Free software. Quoting his conclusion:
The impacts of broad, leaderless, idea-based movements are often surprising and hard to trace, and that's true of open source and free software. The triumphs of Steve Jobs demonstrate this principle–even though free software is the antithesis of how Apple runs its own business. Innovators such as Andrew Tridgell, with Samba and rsync, just keep amazing us over and over again, showing that free software doesn't recognize limits to its accomplishments. A lot of computing history would be very different, and poorer, without it.
Ironically, Apple is now attacking Free software in the courtroom. It is attacking the very same thing without which Apple would probably be bankrupt. Yes, Apple not only attacks Linux and Android; by taking on companies that sell these it is also attacking — indirectly — everything else that's mounted onto the platform, including Samba and rsync. "Patent wars gone MAD" says the headline of this new article which starts by mentioning Apple's attack on Android devices:
Samsung, currently defending itself against a legal move by Apple to have four Samsung smartphones and tablets banned from America due to alleged patent infringement, pointed to tablet-style computers in Stanley Kubrick's classic 2001: A Space Odyssey.
Samsung claims the 1968 Kubrick version is an example of "prior art", a forerunner to the tablets of today. See the embedded video clip below and make up your own mind.
The move comes hot on the heels of headlines charting the enormous recent activity in patent acquisitions and patent infringement proceedings in the mobile telecommunications arena.
"Nortel patents sold for $US4.5 billion", we read one day; "Apple sues HTC for infringing on 20 iPhone patents", the next.
In a new editorial from Dallas (near the patent trolls' paradise), the title today reads "Patent trolls get rich by killing jobs and robbing consumers". But what about Jobs? What about Steve Jobs killing jobs as we explained earlier this month? Apple too is no better than a patent troll anymore; the same goes for Microsoft. To make matters worse, they collude to defend their duopoly. █
Permalink
Send this to a friend