10.24.11
Gemini version available ♊︎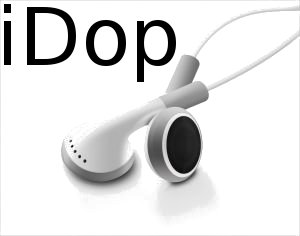 Summary: The logo with products around it is having a bit of a crisis, which leads to legal machinations that reaffirm Apple's reputation as a bully
APPLE DOES NOT make hardware, so what is it that distinguishes Apple from its rivals? One thing is the operating system (proprietary but exploiting the work of BSD developers) and another is the marketing, which pretty much sums up what Apple is good at. Marketing is typically estimated to make up 25% of the cost of everything we buy. At Apple it must be higher. And then there is the high profit margin of course, but it all comes down to accounting (Cook's expertise).
One subject we covered here many times before is Apple's habit of trademark bullying, claiming to own the letter 'i' despite 'i' products predating Apple; well, apples go back to Newton and further back, too. There are many more examples like that and even raids in China, with Cablegate providing some interesting details. Our wiki pages about Apple are not so well organised, but they do provided some starting points. Apple has all along built an empire based on branding and based on distinguishing oneself by ego. There is this new article about Apple threatening yet another business for using something which looks like — you've guessed it — an apple. Oh no, a piece of fruit! Violation!! Go figure…
Apple's legal arm, which I think is bigger than its developer base, seems to have a monthly target to meet. The company is now going after a small, family run café in Bonn Germany over logo design.

Fabian A. Scherschel writes in Lxnews, "The owner of the café Apfelkind, Christin Römer, has registered her logo as a trademark for the service and fashion industry in June in Munich."

Apple's lawyers sent the owner a cease and desist letter 'claiming' that their logo design would lead to confusion between the small café in Bonn and their global entertainment brand.
Apple has gone way too far in its "thermonuclear" war. Dilbert takes on Apple (in the context of Android and Linux) in this new cartoon. Classic.
Apple has basically realised that more and more people understand that they do not need an Apple-shaped logo for a tablet or a phone. Apple now relies on gaming the legal system. This will fail. █
Permalink
Send this to a friend