01.25.12
Gemini version available ♊︎
Buying one's reputation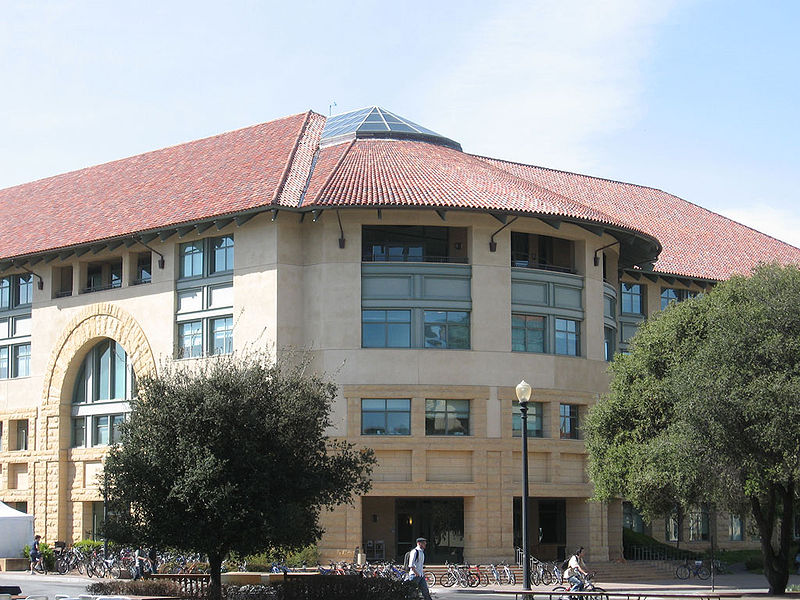 William Gates Computer Science Building at Stanford University.
Guess who pays for this manufactured credibility, to have
such buildings named after a dropout who broke laws?
Summary: Another recent example of purchased reputation laundering from Gates, characterising as a Saint someone who made a fortunate from aggressive monopoly abuse
AS part of perception control at the Gates Foundation, the foundation is bribing many academic institutions under the guide of "grants". In return it gets the biases it needs in order to make a profit and push agenda for monopolistic friends like Monsanto.
A sceptic notes that despite or because of new lies from the Gates Foundation, we should look closer:
The project failed in three of the six Indian states where it was tested. And many are concerned that the amount of money spent to achieve these mixed results makes the approach highly impractical for poor countries.

The analysis of this project's impact was done by the University of Washington's Institute for Health Metrics and Evaluation, also sponsored by the Gates Foundation. This awkward situation is hardly unusual, as the Seattle philanthropy is now one of the primary funding sources for all things global health.
Some people died in these low-liability clinical trials from Gates and his mates.
This was cited by Gates Keepers, which also quotes this
Their dominance of global health creates a monoculture of priorities, which may or may not reflect the widest needs or the most effective interventions. This very article highlights some of the questions raised about their ability to conduct effective research – this has been an ongoing concern. And Tom had an article a couple of days ago talking about mental health as a major global health issue – The Gates Foundation refuses to even consider 1developing world, period, end of sentence.

On domestic policy, the educational reforms they favor are totally unsupported by any outcomes research, and they dominate education reform as well.
Gates controls not only much of the press but also the funding of sciences. He can crush whatever research he does not agree with. Then, he can claim that the only surviving method (the one he has not annihilated) was a "success" — a bit like claiming that Windows "won". █
"The chief of malaria for the World Health Organization has complained that the growing dominance of malaria research by the Bill and Melinda Gates Foundation risks stifling a diversity of views among scientists and wiping out the world health agency's policy-making function.
"In a memorandum, the malaria chief, Dr. Arata Kochi, complained to his boss, Dr. Margaret Chan, the director general of the W.H.O., that the foundation's money, while crucial, could have "far-reaching, largely unintended consequences."
"Many of the world's leading malaria scientists are now "locked up in a 'cartel' with their own research funding being linked to those of others within the group," Dr. Kochi wrote. Because "each has a vested interest to safeguard the work of the others," he wrote, getting independent reviews of research proposals "is becoming increasingly difficult."
"Also, he argued, the foundation's determination to have its favored research used to guide the health organization's recommendations "could have implicitly dangerous consequences on the policy-making process in world health.""
Permalink
Send this to a friend