02.29.12
Gemini version available ♊︎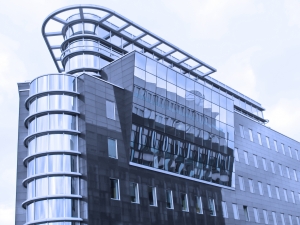 Summary: Patent news of interest, collected over the course of recent days
TAXER of Linux file systems, Tuxera, is boasting new vectors of Microsoft tax and two Microsoft allies, Yahoo and Facebook, argue over software patents: [via]
"After years of positive relations, friendly blog posts, and referral traffic, Yahoo may have just been biding its time waiting to declare war on Facebook," says one blogger.
Groklaw writes an article about the EveryMD case against Facebook. Watch the angle which mentioned Mono:
You know how those pushing the alleged "safety" of Mono back in the day, despite it being patent-encumbered, used to try to minimize the danger by arguing that Microsoft would never sue end users over patent infringement, because there'd be no meaningful financial return? The argument went that Mono was safe, because no rational actor would sue individuals, only deep pockets.

Guess what? Someone has just sued some end users over alleged patent infringement.

Courthouse News had the news first that EveryMD has filed a lawsuit [PDF] alleging patent infringement against Facebook end users, specifically Facebook users who have business accounts, naming Rick Santorum, Mitt Romney and Newt Gingrich as defendants, after Facebook refused to pay a royalty for EveryMD's patents. The complaint also names as defendants "Does 1-1000″, which it defines as "each a presently unidentified one of an estimated 4,000,000 additional Facebook business account holders that are subject to the jurisdiction of this court."

Shades of SCO Group, who sued business end users of Linux, like DaimlerChrysler and AutoZone, for alleged copyright infringement after IBM refused to pay them off. They were asking $699 for anyone using a server in the enterprise that ran Linux. EveryMD is asking business accounts on Facebook to pay $500, their "reduced" price. If the group is large enough, $500 each comes to the same as one lump sum from a deep pockets company, I guess is the rationale.
Let's not forget that Microsoft contributed funds to SCO when it was fighting against Linux. Microsoft is a troll by proxy, always using other companies to do its battles. And right now, as TechDirt puts it, "Patent Aggressor Microsoft Files EU Complaint Against Google/Motorola For Charging Too Much To License Patents". To quote:
It's difficult not to look cynically at Microsoft's latest move to file an antitrust complaint in the EU over Motorola's patent royalty rates, and think about just how obnoxiously hypocritical Microsoft is being as a company on this particular issue. First off, Microsoft has become a pretty significant patent aggressor over the past few years, filing lawsuits and pressuring companies to pay up. It's also been a huge fan of patent FUD — especially against open source competitors. Most people assume that Microsoft was the main player behind SCO's quixotic (but costly and distracting) legal battle against Linux. Then, of course, every so often Microsoft officials insist that Linux infringes on a bunch of its patents, but it never wants to make clear which ones. More recently, of course, Microsoft has been demanding license fees for its patents from a variety of companies making use of Android — to the point that some have argued Microsoft makes more off each Android installation than each Microsoft Phone installation.
Microsoft pretends to be a victim, as we noted the other day. TechDirt adds: "Of course, Microsoft's almost gleeful blog post about its complaint ignores all of this reality and history, and tries to position it as if Motorola and Google are trying to "kill" web and mobile video by charging too high a royalty rate. Frankly, for anyone who knows anything about Microsoft's patent practices over the past few years, they'll see through this and recognize how laughable Microsoft's claims are." Microsoft is said to have filed other complaints against Google, but it denies it. Microsoft usually hires proxies to file complaints against Google. In some cases, the agencies are exactly the same, as we witnessed before.
Groklaw has meanwhile provided updates on the Oracle vs. Google case [1, 2]. We believe this case to be a favour from Larry Ellison to his best friend, Steve Jobs. We have already explained and have shown shy. █
Permalink
Send this to a friend