03.29.12
Gemini version available ♊︎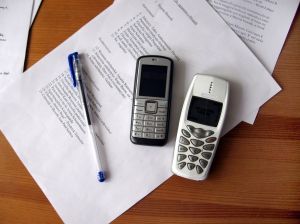 Summary: A look at some news about Microsoft's endeavors in the mobile market
THE FARCE WHICH is Windows Mobile and its alternatives/successors (which saw no success, e.g. KIN, SideKick) is still a comedy in action. As Tim from OpenBytes puts it:
Operation Student – Microsoft tries to drum up interest in the ailing WP7?

[...]

As I said a few years back, Microsoft is watching its products erode, being eaten into by numerous competitors with products that consumers are rushing to buy, over the weekend I had occasion to browse a large electronic chain and speak with the manager. When I asked him if he thought a Windows tablet would sell, he replied that he doubted it, I don't think its a secret now that the Microsoft name has little appeal to the mainstream consumer. This is the catch 22 situation I think Microsoft is in – Users won't buy a phone without the apps they love, developers won't generally make apps for a phone which users don't buy and throw into the mix the public perception of Microsoft – I believe Microsoft has big problems..
Watch Microsoft getting snubbed by developers:
Rovio has shunned Windows Phone for the latest outing of the super-soaraway Angry Birds franchise, saying that it can't support every platform and has no plans to support that one.
As OpenBytes noted over a year ago, Microsoft cheated buyers by falsely associating WP7 with this game. How pathetic and unethical.
As Pogson puts it, Microsoft is now smoked in its own rigged competition:
Sahas Katta, owner of a Galaxy Nexus Android smartphone, strolled into Microsoft's Santa Clara, Calif. store on Sunday to compete in the company's widely-publicized "Smoked by Windows Phone Contest" — but he walked out cheated of a victory by hapless Microsoft employees.

Katta, who wrote about the experience on his blog yesterday, was asked to "bring up the weather of two different cities." He proceeded to beat his Windows Phone rival since he already had two weather widgets set up on his Android homescreen, and he also disabled his lock screen (a feature built-in to the operating system). But even though he technically won the challenge, Microsoft employees ultimately said he lost, offering a variety of excuses.

When pressed for a real answer, one of the employees told him Windows Phone won "just because."

We can't confirm that things went down the way Katta describes, but his method for beating the Windows Phone Challenge seems sound. Android does let you turn off the lock screen, and it's not tough to put multiple weather widgets on a single home screen. The Windows Phone, on the other hand, had to be unlocked before its home screen was accessible (where it had two live tiles for weather). The challenge boiled down to one action on Android (just turning on the phone) versus two on Windows Phone (turning on the phone, and unlocking the screen).
Watch the damage control from Microsoft:
Microsoft is apologizing for a Windows Phone marketing campaign gone wrong, after a tech writer "smoked" a Windows Phone using an Android handset.

In its retail stores, Microsoft has been running a "Smoked by Windows Phone" campaign, in which participants are challenged to use their existing smartphones to try to beat Windows Phone in basic tasks. For example, users are asked to send text messages to their spouses, look up the weather, or find highly-rated local restaurants.

In most stores, Microsoft was offering $100 to users who could beat Windows Phone. But Microsoft upped the stakes at its Santa Clara location by offering a special edition laptop valued at over $1,000. That's where Skatter Tech's Sahas Katta decided to take up Microsoft's challenge.
Too late for Microsoft. The damage has been done and reputation been further affected.
The mole from Nokia won't save Microsoft and observers call him "insane":
The CEO Insane – How To Rescue Nokia

I know I know, nobody is going to listen to me anyway. But Nokia's Shareholder Meeting is coming up, and some have been asking me how would I fix Nokia today. I wrote a long detailed blog last year telling what was broken and how to fix Nokia overall, not just the smartphones part. Its sad to see it took Elop a year to get around to trying some of the ideas that I insisted Nokia needed to do back then (he is now, for example the 808 PureView is exactly what I suggested). So I will try to keep this short and to the point and focus only now on the catastrophic situation with Nokia's smartphones unit and the Lumia line. And am trying to inject some humor into this rant. Lets see how the sane CEO would behave when faced with, lets say, a hypothetical situation…

LUMIA LAUNCH FAILURE
Fernando Cassia told me:
Microsoft´s Elop @ Nokia: Sane CEO, Insane CEO, or Criminal CEO?
Probably the latter, but "criminal" is a strong word. It's more like white-dollar crime, at most. █
Permalink
Send this to a friend