07.03.12
Gemini version available ♊︎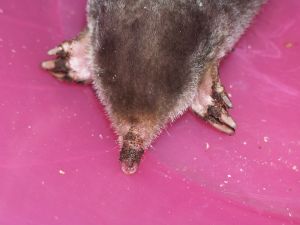 Summary: How Microsoft staff gets to speak 'on behalf' of Microsoft's idealogical opposition
A couple of months ago we wrote about a Microsoft mole getting caught [1, 2]. Sometimes the financial relationship is not so shallow, but sooner or later it becomes apparent (consider Microsoft's mole "Foss patents"). Here is a May report about intrusion into an open standards debate in the UK:
Software heavyweights filled the first meeting of the UK's extended public consultation on open standards last Friday, closing down telecoms patent advocates whose arguments had threatened to derail government policy.

Deputy government CIO Liam Maxwell had the night before extended the consultation for a month after discovering Microsoft, lead opponent of the UK's open standards policy, had been paying an independent Cabinet Office facilitator to help formulate its case. Government supporters had till then shown a lacklustre response to the consultation, while the policy, and open standards, had looked lost for the UK.

By Friday lunchtime the tables had turned.

Linda Humphries, Cabinet Office official, told a meeting of around 30 mostly software experts that the fields from which the government's opponents had been drawing their evidence was out of bounds for the consultation.

"The consultation is focusing on open standards in specifications for software interoperability, data and document formats," she said, with Maxwell looking on.

"It doesn't go into hardware, telecoms or software IP. There are some people concerned we are trying to run away with [their] IP. That's not the point at all. What we are talking about is standards," she said.
Over the weekend we found Microsoft's pro-"patents in standards" spin from its employee Stephen R. Walli, acting as a sort of "journalist" in IDG. Here is the spin — a terrible case of controlling the opposition. The Microsoft front groups that masquerade as OSS are to FOSS are what "intelligent design" is to science. It is gross and manipulative. Groklaw has been resisting this entryism for years; right now Novell and SUSE are pretty much controlled (in part) by Microsoft through financial strings and Pamela Jones reminds us of the really nasty relationship between those two companies.
We are up to day 10 of the Novell v. Microsoft antitrust trial transcripts, so we are about a third of the way through. Today starts with Robert Frankenberg back on the stand, because cross examination was stopped before he was done on the stand the day before. After his extended testimony, Novell played three video deposition excerpts, those of James Allchin, Douglas Henrich, and Steven Sinofsky, one of the ones who just gave the demo about Microsoft's new tablet/PC named Surface. Well, the alleged new tablet. We'll see. This is Microsoft, after all.
Old Novell's lawyers recognise Microsoft's criminal activities, but the younger generation falls prey to the pretence; therefore it opens up to entryism, aiding the disruptor. Talks about "tolerance" and "hatred" are self-serving nonsense and are tools of guilt and blackmail. If FOSS loses its voice and identity, it will grow irrelevant, just like trademarks. As president of the OSI, Simon Phipps needs to do something about infiltration and misuse of the "open source" brand. █
Permalink
Send this to a friend