11.26.12
Gemini version available ♊︎
Pumping FUD since 2010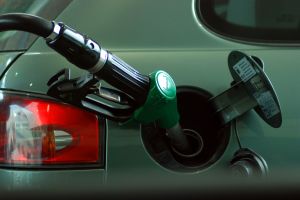 Summary: The use of proxies to belittle, sue, and sometimes just threaten Free and Open Source competition, notably Android
Market distortion and manipulation, including interference with the press, is a subject which bothered a judge in an Android case. Android foes habitually cheat. Microsoft Florian, who is funded by Android foes, is getting a bad reputation which his pushy attitude cannot make up for. As Muktware put it the other day:
If you ever visit FOSSPatents within a few sentences you will get the impression that it's a blog written by someone whose sole job is to spin anti-Android stories. There should be no surprises as it's run by Florian Mueller a blogger who is paid by Microsoft and Oracle, the arch-enemies of Android.

Mueller, the Microsoft paid blogger, is often bashed for spinning anti-Android stories and twisting facts. Mueller claims to be a 'consultant' of Microsoft and Oracle, but as Nilay Patel of The Verge rightly noted:

…Mueller's enormous volume of output on FOSS Patents fairly raises the question of when he finds the time to do any serious consulting work for Oracle in between his diligently granular tracking of several international patent lawsuits, his frequent media appearances, and his additional work as a paid consultant to Microsoft.

FOSSPatent smartly downplays the victories made by Android players, injects his own 'expert' opinion against such victories which are 'copy-pasted' by lazy bloggers. He makes bold claims which are almost always wrong.
Florian is the Peter Popoff of IT. No matter how many times he gets exposed, he still manages to find someone who will give him air time. "Consultant" is a way of passing a bribe for an alleged service other than astroturf purpose and sometimes the astroturf starts before the payment, with flight tickets paid to also fly journalists to be brought to the brainwash and manufacture the required FUD [1, 2]. It is serious corruption that is systemic. This abuse of reporting is not without victims.
There is this new report about patent trolls and it starts as follows:
It's tough to quantify which NPEs are the most feared, since many NPE's simply threaten to sue companies, patent expert James Bessen told Business Insider.
The scariest NPEs, however, tend to be the ones with the biggest patent arsenals, Bessen said. Those companies typically also have the resources to file suit if they want.
With that in mind, BI ranked NPEs based on their number of patents and publicized patent applications as of July 2012 reported by PatentFreedom, a group that provides research for patent defendants.

[...]

What we know about the company: Inventors and patent owners hire Acacia to license their IP to corporations. Patent owners split the licensing revenue with Acacia.
Acacia says its licensees include Sony, Exxon, Microsoft, and other huge companies.
We wrote about Acacia for years and we covered most other trolls the author mentioned. Some of them are being used by practising companies to sue rivals without retribution — a fact which many overlook. Acacia recently hired yet another Microsoft executive. Will Hill wrote the other day: "Patent Extortionists get DOJ anti-trust attention? I have not looked into all the links to see what's really going on but it would be nice."
The FTC is missing the full picture by focusing on trolls alone, as standalone entities. Aside from patent trolls, companies like Microsoft also employ Internet trolls and astroturf professionals like Florian. There needs to be more coverage of that. Sure, it requires some investigating, but that's what journalists are supposed to do. █
Permalink
Send this to a friend