12.15.12
Gemini version available ♊︎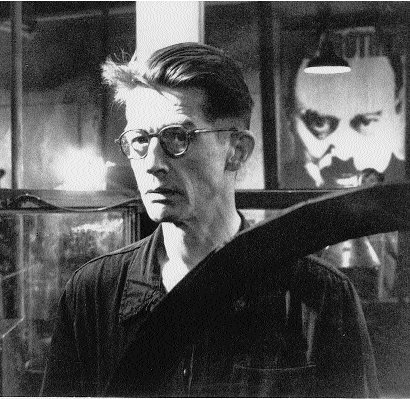 Summary: The spyware which is Windows is going away as Android (Linux) grows, according to Goldman Sachs
Microsoft Windows has a spying back door called Internet Explorer (IE) already built in, based on reports like this (reports do call out IE, but not Windows, even though they're almost synonymous as one cannot get IE without Windows or Windows without IE):
A new Internet Explorer vulnerability has been discovered that allows an attacker to track your mouse cursor anywhere on the screen, even if the browser isn't being actively used. All supported versions of Microsoft's browser are reportedly affected: IE6, IE7, IE8, IE9, and IE10.
Here are some remarks regarding the original post/disclosure and some criticism:
Microsoft products causes billions in loses every year due to security holes in its products. They have embarrassed the world most powerful nation, they assisted in spying on the prime minister of one of the worlds leading forces, they helped alleged hackers from China to gain access to Gmail accounts of human rights activists, and the list goes on and on.

I find it funny when Microsoft points fingers at competitors for so-called security holes, which compared to the giant black-hole in Microsoft products are like tip of a needle.

According to reports a major security hole was found in the Internet Explorer which tracks the mouse movements anywhere on the screen, even when windows are minimized. From what we know, the hole is being exploited by two advertising agencies but given the 'potential' this hole has, there is no doubt may others might be exploiting it too.
It's a massive hole and it affects all versions of Windows. Fortunately, Windows is going extinct as the desktop declines:
Goldman Sachs: Windows' true market share is just 20%

Windows might still be the dominant desktop computing OS by a large margin, but Microsoft is in danger of becoming a small player in today's global computing market, according to a new report from financial bigwigs Goldman Sachs.
"Windows has fallen behind Apple iOS and Google Android," says the headline from Steven J. Vaughan-Nichols. He writes:
According to a Goldman Sachs' private report , Microsoft's share of the computing device operating system market has declined to a mere 29%. Above it? Apple's iOS and Google's Android. Windows could make a comeback but faces "an uphill battle."
Goldman Sachs is not reliable, but at least it recognises that not only desktops matter anymore. Android is growing at the fastest rate, instigating Microsoft FUD and extortion tactics.
Vista 8 will deal the Windows franchise a final blow and IEEE Spectrum shows why:
Recently, software guru Jakob Nielsen gave Windows 8 a thorough vetting, with usability testing on both desktops and tablets. His verdict? Journalist Preston Gralla of Computerworld summed it up this way: "Windows 8 is bad on tablets and even worse on PCs. [Nielsen] blames dueling interfaces, reduced 'discoverability,' 'low information density,' and more."

That sounds terrible. And if true, it will be terrible for the millions of people using millions of computers and mobile devices, 82 percent of which still run one version or another of the Windows operating system. It will also be terrible for Microsoft, if its bet-the-farm wager on Windows comes a cropper.

So I invited Jakob Nielsen to describe Windows 8, since most of us haven't even spent any time with it yet, and to tell us just what's wrong with it. He's the cofounder, with another legendary software and interface expert, Don Norman, of the Nielsen Norman Group, in Fremont, Calif.; he's the author of Useit.com, the website on which he published his Windows 8 usability report; and he's my guest today by phone.
Microsoft is clearly losing the "war", but a pro-war Microsoft veteran* uses a Microsoft booster (Bishop) to help promote revisionism called "Software Wars". be careful not to promote his Microsoft whitewash. █
____
* He keeps heckling my anti-war tweets. He seems to be a staunch Republican on the far right, where to the right of him there's only abyss.
Permalink
Send this to a friend