01.06.13
Gemini version available ♊︎
Taxing through so-called 'standards' that are thorny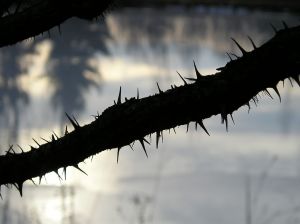 Summary: Why all FRAND — in practical Microsoft's and Apple's — is not acceptable and must be rethought, abolished
Microsoft found a friendly setting in its back yard, Seattle, never mind the reality of the situation. Microsoft abuses FRAND terms, but it's only Motorola that gets punished in Seattle. Double standards much? As Pamela Jones put it:
Motorola has now filed with the US District Court in Seattle its Post-Trial Brief, on the topic of what it feels Microsoft should pay for its use of Motorola's RAND patents. Microsoft has filed its brief [PDF] as well. Both sides have also filed their proposed Findings of Fact and Conclusions of Law. Here's Motorola's (168 pages) and here is Microsoft's (139 pages), both PDFs.
"This talk reveals how silly the FRAND disputes are," writes Jones about Rob Reid's TED talk. "Even if you could reduce the price of all FRAND patents, you still couldn't afford to build a phone if every patent owner got a cut. The complainers about FRAND patent royalties want an edge, so their utility patents cost more and Android vendors with FRAND patents are left at a distinct disadvantage."
As noted in our daily links, the FTC decided to back away from Google, despite Microsoft lobbying. It's not just about search; it is also about patents:
US v. Google is not going to be the tech trial of the decade. Today the government has wrapped up a wide-ranging investigation of the search giant's practices in both its core search business, and its use of standards-based patents. No major charges will be brought.
They mean standard-essential patents and refer vaguely to FRAND. Apple and Microsoft hypocritically complain about FRAND and try using this talking point against Google, even though it's Apple and Microsoft that abuse FRAND the most, not Motorola. An article composed by Andy Updegrove says more about it.
FRAND as a whole should be banned. The problem is when retaliatory legal action is selective applied, as in Seattle. There is a lot of nationalism/xenophobia and nepotism at play. We'll deal with that in the next post again. █
Permalink
Send this to a friend