03.14.13
Gemini version available ♊︎
"Mind Control: To control mental output you have to control mental input. Take control of the channels by which developers receive information, then they can only think about the things you tell them. Thus, you control mindshare!"
–Microsoft, internal document [PDF]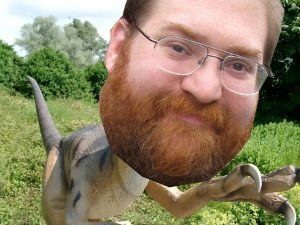 Photo with permission from Jason
Summary: ZDNet's Microsoft bias becomes ever more simple to see; it is fair to say that it is corrupt as a publication
TECH TABLOID/PR rag ZDNet was not corrupted by accident. It was corrupted by design, and sadly enough it saturates news feeds and now works with a conglomerate, CBS.
Mr. Perlow, who was promoting Miguel de Icaza and other Microsoft agenda at times, is now working directly for Microsoft.
Our contributor Iophk says, "does the "mandatory author disclosure" show M$ Zack's conflict?" He refers to other Microsoft folks who work as writers for ZDNet.
"ZDNet now needs to let Perlow go," he says. "I was wondering why you all of a sudden started posting all these pro-MS blogs, and now I know why."
"Windows 8" continues to be entire section in ZDNet and many Microsoft staff have been "writers", so the bias makes sense. Why select people with conflicts of interest? After bashing Stallman Perlow wrote some FOSS-hostile pieces and now this: "Open-source and free software: Free, as in beer," says his latest article.
The FTC has been cracking down on fake journalism (we filed complaints and got responses at times), so why the failure to identify simple cases? As this new article puts it:
The guidelines also take aim at bloggers who provide information or reviews in exchange for products or services. In one example, the FTC shows a blog post about house paint in which the writer states at the end that she received a free can of paint. According to the agency, such disclosures must be clear and conspicuous and not tucked away after a series of links or other distractions. The new guidelines may affect companies like Microsoft that have paid bloggers to "astroturf" on their behalf.
We wrote quite a lot about Microsoft AstroTurfing and gave many examples. Watch this as an example:
The difference in reasons why people who create, manage, and develop open-source and free software, and why end users consume it is a major philosophical disconnect.
Is this is suitable article for a Microsoft employee to plant in news feeds through ZDNet's brand? Paula, the Open Source writer in ZDNet, recently left or lost her job (like Dana Blankenhorn, who at times did decent work), leaving just Steven J. Vaughan-Nichols as a form of regularisation in ZDNet. While many Microsoft cronies like Mary Jo-Foley and Ed Bott praise Vista 8, he has been trying to give a reality check. Here is his latest go:
Windows 8, like Vista before it, is on its way to the trash heap of PC history unless Microsoft makes some big changes as soon as possible.
Meanwhile we learn about more technical problems in Vista 7, which ZDNet seems to have been paid to promote in the editorial — not advertisements — side of things.
The reality is, Windows is failing very badly (cannot complete with or imitate Android/Google), but ZDNet will hardly tell that to readers because it is corrupt. It chose to become agenda driver, not journalism. █
Permalink
Send this to a friend