04.21.13
Gemini version available ♊︎
Protectionism for all. What could possibly go awry?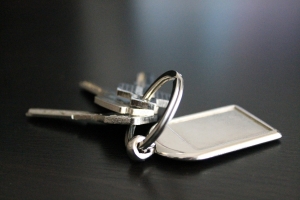 Summary: Patents are being cheapened in pursuit of increased relevance and excessive dependence on the USPTO, the US-based monopolies office which lacks oversight
THE cult of patents branches off from the flawed hypothesis that without patents, whose original goal was publication, there would no longer be much innovation. It could not be further from the truth and it is arguably the very reversal of the truth.
Patents are these days being granted on designs, which are orthogonal to innovation. Isn't copyright enough? Surely not for the maximalists, to whom protectionism is never quite enough. The new business for so-called 'IP' lawyers is in "Writing Software Patent Applications". These are people to whom copyright rarely provides a job. Here is a new post about design patents being encouraged using a scholarship.
…the fundamental question of how (or if) we should protect designs using intellectual property law.
Copyrights already achieve this and they require no filing. Implementation is itself supporting evidence. No lawyers, no authoring of patents. But this is never sufficient for the maximalists, who wish to make patents more and more abstract, making it complex to find prior art and thus just granting almost everything for cash, causing litigation and spurring no real innovation, just devaluing patents as a concept (creating a bubble). Here is what some patent lawyers are saying about patentable subject matter while the USPTO encourages more and more patenting. It recently reported expansion in the business of selling monopolies to the Valley and patent lawyers who are more vocal are calling for volunteers to groom patents for the USPTO, noting that this corruptible office has a new programme for increasing the number of patents. This same office has been seeking to legtitimise software patents with biased debates and 'roundtables' (where all participants accept software patents) and here is another conference stuffed by lawyers, as well as a panel. They say they are open for comments, but only pro-software patents people get the stage. The ACLU is "Remembering the Real Purpose of Patents" when referring to this major case and the patent maximalists speak for blind expansion of patent counts, with little help from IBM again (IBM, a software patents proponent, lets Marc Ehrlich, Senior Patent Counsel, do his thing). Pamela Jones opposes this by stating: "The current patent system no doubt looks fine if you are the company with the most patents. But I dispute that patents encourage anything but greed. Microsoft didn't build its business on patents. It is now, because it's going down the drain. If Mr. Erlich's theory was sound, it could not have built Microsoft. Yet it happened.
"Finally, while there may be, by his definition, three business models, when it comes to software — which is where most of the patent litigation is concentrated — there's only two sides — proprietary and open. And there, both proprietary business models are teaming up to attack the newer open model, with the stated goal by one of them of destroying it. Tell me how that promotes innovation."
Jones also found and now promotes this group called Application Developers Alliance — one we alluded to some days ago. In Los Angeles they are having their debate which seemingly has better speakers than the ones found in USPTO-leaning echo chambers. Rackspace will speak (Rackspace has become very active against patents), hopefully antagonising lots of lawyers and patent people (patent microcasm). We find the same in other debates on the subject. Patent lawyers and their institutions are ganging up against software engineers. █
"Writing non-free software is not an ethically legitimate activity, so if people who do this run into trouble, that's good! All businesses based on non-free software ought to fail, and the sooner the better."
–Richard Stallman
Permalink
Send this to a friend