05.08.13
Gemini version available ♊︎
Unleashing the attack dogs on free Internet communication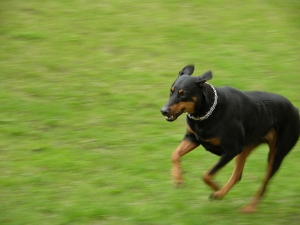 Summary: Patent news involving communications tools which either promote surveillance (Microsoft) or impede surveillance (FOSS and standards); more Microsoft involvement in patent law is seen
Skype is said to be a patent violation (inevitably, all software is a patent violation in a country where software patents are abundant) and a Microsoft friendly site adds that "CopyTele CEO Robert Berman, whose company filed two claims last week against Microsoft's Skype service, says his case is nuanced."
Hopefully he can destroy Skype, but the government would never allow that. Skype has been incredibly valuable not just for domestic surveillance but foreign surveillance too. The US records everything and stores it in datacentres with colossal machines that boast high disk capacity. On a per-person basis, this is rather cheap. See our Skype overview page for more information. It's not the main topic of this particular post, which is really about patent abuses.
Skype's rival which supports real privacy is SIP-based VOIP, but Microsoft's partner BT is attacking it with software patents. There is a Slashdot discussion about it and we covered it the other day.
The OSI's president, who is British, says that "BT mounts awesome visual aid of why standards should be patent free by law" and the FFII's president writes:
After 20 years we still do not have a free video codec for the web, blame Microsoft, Nokia and other patent trolls.
He adds at a similar time that "BT claim patents on VoIP SIP, a disaster, covered by a minefield of 99 patents. Time to quick swpats out of EU" (swpats as in software patents).
He ridicules the recent "World IP Day" by calling it "World Imaginary Property" and adding that "Microsoft heavily depends on plant variety rights. Monsanto needs software patents".
He also thinks that the "EFF does not push for abolition of software patents in the US," calling "for an FFII.us branch" (the EFF has indeed disappointed in that regard).
The USPTO cannot be chastised by US entities as effectively as European entities doing the same thing. Additionally, the EFF is dominated by lawyers (part of the problem), whereas the FFII is dominated by software professionals. The EFF is working against trolls but not against software patents like it once said it would. Google too is adopting this method. The danger is that the USPTO will be expanding towards a global patent system (a subject we covered here many times before), inspired by the US, as usual. The first step is almost complete:
After decades of proposals and debate, a new European-wide single patent, known as the Unitary Patent may well be a reality by the end of 2014.
From the "World IP Day" (notice globalisation nuance) we have this tidbit:
Luke Johnson – too many patents now issued and undermine the value of IP protection (those 'patent trolls')
We said this many times before. Anyway, this "IP Day" is just more propaganda opportunism. It's for lobbying. Microsoft is lobbying too, eternally striving to prevent the patent system from being truly fixed while its lawyers are committing RICA Act violations (racketeering). Here is the latest propaganda from Brad Smith (top Microsoft lawyer), with a British lawyer giving a shoutout:
Brad Smith laments the absence of a well functioning secondary market for patents — and patent lawyers who love their patents
Not so long ago Microsoft brought extortion to China (starting with a producing giant, Foxconn [1, 2]), calling it "licensing" to deceive regulators. This is crime disguised as "honouring the [patent] law."
There will soon be a panel event involving a prominent opponent of software patent, Judge Posner. To quote this introduction: "A panel of distinguished jurists will discuss these two conflicting perspectives on whether the patent system today promotes or hampers innovation: Arthur Gajarsa, former Judge on the Court of Appeals for the Federal Circuit, Paul Michel, former Chief Judge of the Court of Appeals for the Federal Circuit, and Richard Posner, Judge of the Court of Appeals for the Seventh Circuit. The panel will be moderated by Douglas Ginsburg, former Chief Judge of the Court of Appeals for the D.C. Circuit and a Professor of Law at George Mason University School of Law."
This panel does not look like it's completely rigged, unlike the ridiculous "roundtable" (where all sides of the table held the same position/premise). █
Permalink
Send this to a friend