07.07.13
Gemini version available ♊︎
The ship keeps sinking, but it doesn't broadcast Mayday signals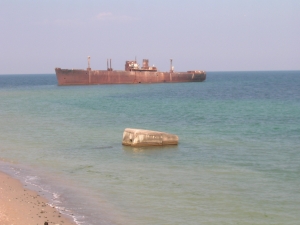 Summary: Microsoft gets some infiltrators 'installed' inside rivals while its own staff flees or gets fired
Microsoft is a shrinking company, but one area of apparent expansion is other companies like Nokia and competing ideologies like Open Source and software freedom. Very recently we saw Outercurve, a Microsoft proxy, snatching someone from Apache:
The Microsoft-founded Outercurve Foundation sets its sights on nurturing new open-source projects with the naming of Apache veteran Jim Jagielski as president.
This will help Microsoft confuse people, pretending that Microsoft is 'open'. This proxy was "originally launched as the CodePlex Foundation before changing its name" (it had gained bad publicity, so nymshifted).
While Microsoft is trying to expand inside rivals (like a parasite inside a host) it is actually shrinking as a whole, with layoffs becoming routine. Microsoft has been good at hiding the layoffs, using techniques which we covered here in prior years. Microroft's AstroTurfing division suffered the greatest wrath of Microsoft choppers back in February 2012, even though the chopping got executed later in Seattle in particular. That was the last highly publicised round of layoffs. The PR agencies, unaccountable entities like Waggener Edstrom, can do the illegal AstroTurfing more effectively via proxies. Here is the last publicised round of layoffs, which was far from the last. One just needs to dig a little deeper.
Back in December, just 4 months or so later, Microsoft laid off people. This was being spun as "Microsoft moving 39 area jobs" (mostly hiding it by hiring temporary staff and outsourcing, based on prior observations of face-saving moves). Just a couple of months later Microsoft laid off some more people. Now that we expect some announcement of so-called 'reorgs' — and oddly enough those changes (reorgs), scheduled for July 1st, have not happened yet, based on Microsoft PR (Mary Jo Foley), except the Xbox chief leaving (shortly after the CIO) — we should probably expect some layoffs too. Microsoft will do the best it can to hide these, but some reports already suggest layoffs are on the table. There are financial difficulties [1, 2].
It is worth noting that somehow we missed further Microsoft layoffs, going back to 2011. Where was the corporate press? No coverage. Here are the details:
According to a report by Edge Online, 42 jobs are being cut at the Twycross headquarters with those affected invited to apply to 23 roles a the new Birmingham facility. 19 is the maximum number of redundancies allowed under EU law without the need for consultation.
Here is more on that:
A number of staff at UK studio Lionhead have his afternoon been told that their jobs are in danger.

It is hoped that at least some of those affected will be found new roles within the wider Microsoft Studios network. The exact number of staff affected remains unknown.

"Following the completion of Fable: The Journey, Lionhead Studios has begun work on its next projects," a statement released to MCV explains. "As is common in the games industry, a smaller headcount is needed as projects kick-off and ramp up as full-production gets underway.
The pattern is, Microsoft tries to do it very quietly, leaving us dependent on niche sites. Look between the sheets and read between the lines when Microsoft announces so-called 'reorgs' very soon. There are many ways to distract from layoffs, e.g. by overwhelming journalists with noise and irrelevant changes, mostly marketing hype. Ask not what Microsoft is telling; ask what Microsoft is not telling or avoids talking about. █
Permalink
Send this to a friend