07.26.13
Gemini version available ♊︎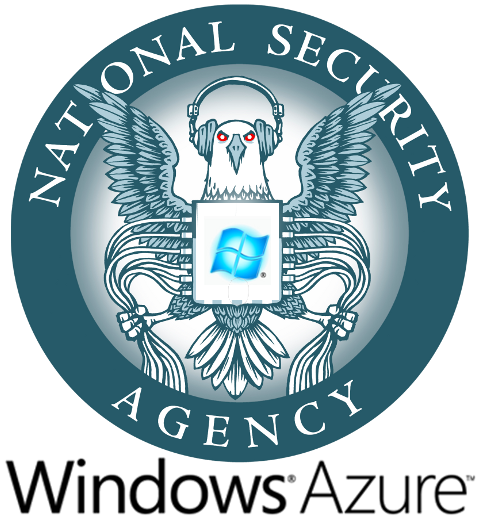 Summary: The company which is attacking Linux/Android/Java in court is trying to lure GNU/Linux and Java proponents into its own yard, which is taxing Free software and letting the NSA spy on everyone
Last week we reiterated the warning about Azure surveillance, noting that everything on Azure can be directly accessed by Microsoft's close partner, the unaccountable NSA (effectively no privacy policy there). Some Microsoft PR campaign seeks to attract Java developers to Azure (Azul), not warning them about the many risks.
"The SCO case helps remind us how Microsoft really feels about GNU/Linux."Meanwhile, as other reporters reveal, Microsoft's proxy Silver Lake is still trying to occupy Dell, with limited success. This is a big deal as it would deal a big blow to GNU/Linux servers from Dell.
Microsoft's booster Kurt Mackie is currently openwashing Windows Server, trying to portray it as "supporting Linux" while a British Microsoft booster does the 'pledge' PR. All of these moves should be treated as nothing other than occupation.
As this ongoing case serves to remind us, Microsoft legal assault on GNU/Linux at IBM is not over. Here is the latest:
IBM has now filed its promised Motion and Memorandum for Partial Summary Judgment Based on the Novell Judgment [PDF] in SCO v. IBM.

I started to write IBM v. SCO, because that is what it really is now. For those who keep track, IBM had received an extension of time to file, until the 22nd, giving it an extra few days.

IBM points out that SCO doesn't own the copyrights it sued over, the pre-1996 UNIX code, Novell does, so SCO is in no position to complain about copyright anything. SCO has already claimed that it's talking about claims that now, after it lost the pre-1996 copyright claims, really have to do with post-1996 copyrights or contract issues. But you don't get to rewrite your complaint any time you think it would be handy, and SCO's complaint was all about pre-1996 code. Until now, the SCO attempt at a workaround.
The SCO case helps remind us how Microsoft really feels about GNU/Linux. When I spoke to the technical manager (director) of UKFast, a large UK host based near my house (and whose founder I have known for a decade), he told me that they were running GNU/Linux instances on top of Hyper-V and at the offices I saw GNU/Linux support staff being forced to work from Windows. This is utter incompetence and it's a disservice to GNU/Linux. █
"On the same day that CA blasted SCO, Open Source evangelist Eric Raymond revealed a leaked email from SCO's strategic consultant Mike Anderer to their management. The email details how, surprise surprise, Microsoft has arranged virtually all of SCO's financing, hiding behind intermediaries like Baystar Capital."
Permalink
Send this to a friend