08.16.13
Gemini version available ♊︎
Financial fraud continues, without the 'Bernard Madoff' treatment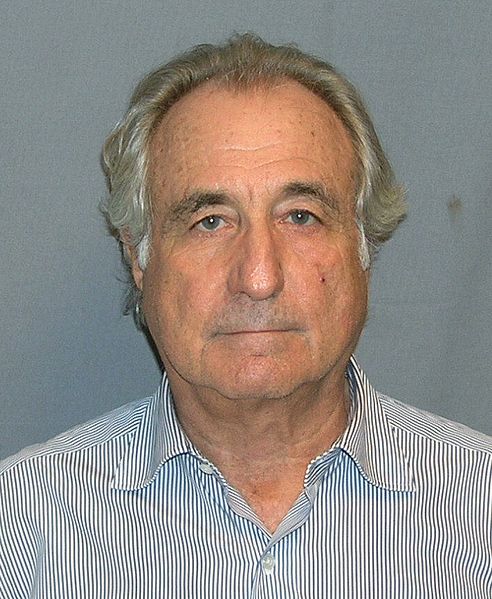 Summary: The latest crimes of Microsoft lead to a class action lawsuit filed by its own shareholders
Microsoft is no stranger to financial fraud, which goes a long way back at the company. The software monopolist, Microsoft, habitually defrauds investors. I can say that with confidence given my decade or so of research into it. Traditionally, Microsoft has bribed the accusers, but what happens when class action is at stake? Microsoft paid, while entering debt/operating at a loss, millions of dollars to one employee who had blown the whistle on financial misconduct (also see [1, 2]), but can Microsoft afford to bribe millions of people?
The press release about this new class action lawsuit says:
The complaint charges Microsoft and certain of its officers with violations of the Securities Exchange Act of 1934. Microsoft is the world's largest software company, primarily as a result of its near-monopoly on Windows personal computer ("PC") operating system software and its Microsoft Office collection of productivity programs.

The complaint alleges that, during the Class Period, defendants issued materially false and misleading statements regarding the Company's financial performance and its tablet computer, the Surface RT. Specifically, defendants misrepresented and failed to make public the following adverse facts: (i) that the Company's Surface RT product was experiencing poor customer demand and lackluster sales; (ii) that the Company's Surface RT inventory experienced a material decline in value during the quarter ended March 31, 2013; (iii) that the Company's financial statements for the quarter ended March 31, 2013 were materially false and misleading and violated Generally Accepted Accounting Principles and Microsoft's publicly disclosed policy of accounting for inventories; (iv) that the Company's Form 10-Q for its third quarter of 2013 failed to disclose then presently known trends, events or uncertainties associated with the Surface RT product that were reasonably likely to have a material effect on Microsoft's future
operating results; and (v) that based on the foregoing, defendants lacked a reasonable basis for their positive statements about the Company's Surface RT product during the Class Period.
"It's a pretty clear case about lying," iophk says. "It's there in black and white and registered with official sources. Not much chance for a normal company. However, there are people that help Microsoft avoid the regular rules of business."
We have covered some examples of that before. iophk continues: "Will they still make a special exception for Microsoft even in the case of defrauding investors and the government?
"Wasn't there a good quote from an authority that criticised Gates for equating being forced to follow the rules with an attempt to destroy Microsoft?"
'A government official involved in the case said: "The government is not trying to destroy Microsoft, it's simply seeking to compel Microsoft to obey the law. It's quite revealing that Mr. Gates equates the two."' (source)
Here is some further commentary on this news:
No, they're not being cooked, just sued for misrepresenting their financial situation in public statements upon which some investors base their decisions.
Pro-Microsoft sites like Neowin covered this with apparent concern:
The exact sales of Microsoft's Surface RT tablets are the subject of a newly filed class action lawsuit against the company. The lawsuit alleges that Microsoft has issued "false and misleading statements" concerning the sales of its first PC hardware product, which Microsoft launched in October 2012.

The law firm of Robbins Geller Rudman & Dowd filed the suit on behalf of the plaintiff, Gail Fialkov, and Microsoft is named as a defendant in the case. In addition, the lawsuit names CEO Steve Ballmer as a defendant along with former CFO Peter Klein; Corporate Vice President Frank Brod; and Tami Reller, who served as the head of business and marketing for the Windows division until the company's recent restructuring, when she was then named as head of all marketing.

The lawsuit claims that Microsoft failed to state how bad sales of the Surface RT have been and that the company's inventory of the tablet "experienced a material decline in value during the quarter ended March 31, 2013." The lawsuit also alleges that Microsoft's financial statements for that same quarter were "materially false and misleading" and violated both general accounting practices along with Microsoft's own "policy of accounting for inventories." The law firm is seeking an unspecified amount of damages from Microsoft.
"Pogson covered it yesterday," wrote iopkh, "Microsoft got caught lying to the SEC. PCWorld [part of IDG] is trying to cover for them now." Here comes IDG with Microsoft-leaning promotional language that belittles the case:
Microsoft couldn't be reached for comment at press time.
The promotional language is not hard to see. Apparently crime is not taken seriously anymore, especially when rich people commit the crime (unless they're lone wolves like Bernard Madoff and not Goldman Sachs, hence easier to prosecute and use as a whipping boy to appease the public). █
Permalink
Send this to a friend