08.23.13
Gemini version available ♊︎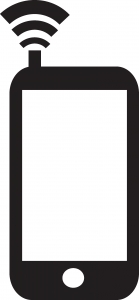 Summary: The real danger that the leading Linux-based operating system (Android) will cease to be free/libre
Autonomy of a nation depends on various factors which need to be pursued and assured. If your country is under the surveillance of another, then it is being controlled — determination-wise — by another. If the surveillance is bi-directional, as in the case of Russia and the United States for example, then neither country is in charge of another. Here in the UK we have at least two NSA bases (the ones we know about), whereas Britain has no army or surveillance bases in the US. It helps show who is in control. Today I travelled to Yorkshire, where protesters habitually go to an NSA base where they denounce US imperialism.
This rule extends to software. If the programmer can watch the user but the user cannot see the programmer or even the program's code, then the user is essentially occupied. He or she has no control and the possibility of self determination is lowered. Espionage makes it possible for the software owner to weaken the user. Think how Google would cope if its infrastructure was Windows-based. It is not just a matter of immediate monetary cost. The hidden costs are rarely taken into account, but they matter.
Earlier this month Google and Qualcomm found themselves in hot water following a public resignation over the closing of Android. Google has since then retracted an apparent decision to go along with Qualcomm, but there is still no assurance that source code will be free in the future. This is a serious cause for concern.
Back in the days it seemed inevitable that one Linux-based platform or another would dominate the mobile world [1] and even expand to desktops [2]. It was hard to tell which one because several multi-vendor alliances were created, decoupled, merged, etc. Some platforms, like WebOS for instance, were proprietary (except the kernel, Linux). Some had GNU, some did not [3,4]. Some were Web-oriented, whereas others encouraged development of native applications. Google clearly won this race and is, for now, the market leader. Almost a dozen other Linux-based platforms are still contenders and all of them are now Free software (or claim to be, even if source code is not yet publicly available).
Earlier this week there was a discussion on the Web about whether or not Android qualifies as a "Linux distro" (can't add "GNU" in this case). Some said that proprietary programs on Android disqualify it. Whatever the case is, Android itself — the platform — is Free software in a very weird, Google-like sense. Like other FOSS projects from Google, development is done privately and code released periodically. If new versions of Android can be 'leaked', then we know development is not quite so open to the community (non-OHA parties).
The final point to be made here is that in order to empower users and developers now that Android is a universal platform (or rapidly getting there) we should keep pressure on Google to keep Android free/libre. The wider the usage of Android, the smaller the proportion of users who care about freedom will get. Then, Google will be able to reason about de-emphasising FOSS and community participation in the same way canonical did. Currently, the only reason Android is somewhat respectful of some technology rights like privacy is that its free nature permits derivatives like Replicant to compete on key terms and compel OHA partners to catch up. If Android was ever to shut out 'foreign' developers, then we would expect Android to become more user-hostile and therein lies a principal argument for software freedom. If malicious features can be removed, one developer or another will make sure they do get removed. This limits what companies like Google can get away with.
Free software is not about price or even about enabling every single user to modify his or her software. Software freedom helps us assure that competition acts as a regulator against malicious features. The less free/libre the software is, the more menacing the software will become over time. Just watch what Vista did with DRM and Vista 8 does with restricted boot and other malicious 'features' which treat the user like an enemy. █
From the news:
Permalink
Send this to a friend