09.20.13
Gemini version available ♊︎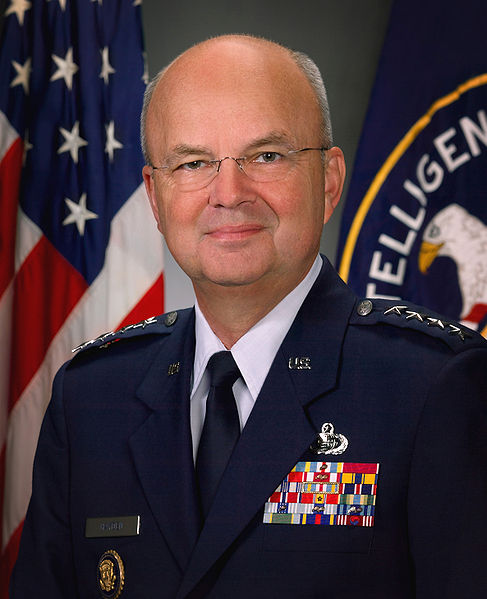 Summary: If every war is ignited and sustained using lies, then we must tackle the lies to prevent and/or end wars
VIOLENCE is not exceptionally popular only in the fantasy world manufactured and glorified by Hollywood; a lot of it gets embedded in US culture by introducing children to guns (mostly toy guns) at a very young age. It is hardly surprising that excessive use of force and police brutality in US police forces are easier to find than in many other Western countries (see new examples like [1-2]). In a culture of plutocrats-driven outsourcing there is little left to produce and actually export from the US other than patents (one-sided treaties) and arms. US planes are merely assembled in the US and actually made in China for the most part. Even the debris of the World Trade Centre got shipped to China for material reuse. Speaking of the World Trade Centre, let's recall the 9/11 events from 40 years ago [3,4]. The CIA took down democracy and helps dethrone a legitimate government, killing many people in the process. If this is what "helping (or spreading) democracy" is all about, Syria has much to fear. Given the CIA's interest not in national security but in all sorts of turf wars (like the Drug War [5], usually for corporate interests) it is clear that we must look past the BBC's constant propaganda (e.g. demonisation by proxy/association [6]) and recall who benefits from war in Syria. Iraq gives us many answers because there's a bit of a rerun here, even if the parallels are limited and the narration varies. There are disputes over who caused the chemical weapons incident [7,8] and it's a bit similar to/reminiscent of the "weapons of mass destruction" pretext (joined by rhetoric and bogus association between Saddam Hussein and 9/11). Last year in daily links I have shown few articles about CIA support for so-called 'rebels' in Syria (there are still reports on this [9]). Some of the articles about this evidently got deleted from news sites (people speculate over why this happened) and earlier this year many more reports about this appeared, some based on leaks from CIA agents who quietly occupied a US Consulate in Libya — a so-called 'consulate' from which weapons got funnelled into 'rebel' hands in Syria. Months ago there were reports saying that the US would try to invade Syria in August; these were mostly correct, except the international community put too much of a veto power that even war-mongering 'democrat' and Nobel Peace Prize winner Barrack Hussein Obama could not ignore and do what he truly wanted (war!). Don't let Mr. Obama fool you on chemical weapons; he would be a hypocrite to do so as no nation ever used chemical weapons as viciously as the US did, not to mention the US' support for other countries use of chemical weapons when it suited US agenda [10,11]. Contempt for democracy is when one ignores one's own voters' appeals against war and contempt for peace is choice of war when peaceful resolutions are on the table.
The Iraq War Logs from Wikileaks, as well as a lot of other work from Wikileaks, has helped many US citizen improve their familiarity with the US war machine, the CIA, and the secret surveillance entities that Hammond and Snowden exposed even further. Wikileaks relied on cryptology and privacy for secure existence that the US tried to monopolise [12] and it's no wonder that Obama is now fighting leaks like never before [13], even if the leaks are intended to expose crimes (hence the leaks are not crimes themselves). Regarding Syria invasion, the leader of the British Pirate Party correctly said [14]: "We have no legal or international credibility."
"We need to take charge of the Internet, the computer code in widespread use, and thus — ultimately — encourage open and free communication."This is true, especially after the Iraq invasion and occupation that never ended.
This should be noted along with the claim that the bloodbath in Syria is currently driven, at least partially, by world powers that view Syria as somewhat of a proxy war where Syrian citizens are mere pawns or collateral damage. Osama Bin Laden, the celebrity terrorist which Obama wants us to be so utterly terrified of, once served the CIA by attacking the Soviets far from his home country, which happens to be a strong US ally (many 9/11 attackers came from there also). Need it be mentioned that US imperialism — not purely the principles of Islam — motivated his attacks on the US? He viewed US based in Saudi Arabia as violation of sovereignty and judging by illegal (and secret) drone strikes from flying robots stationed in Saudi Arabia, the CIA hardly wants to end terror but rather to fuel it with more "blowback" and more hatred towards the West. Who benefits? The CIA. Just look at its growing black budget [15]. There is always enough money for more wars, but never for health, education, etc.
The bottom line is, we need to support leaks, whistleblowers, and generally truth-telling if we are ever to stop the war machine that justifies wars using lies and kills people for private monetary gain. Privacy is clearly a necessity and a majority of the secret branches of government, including the NSA, certainly wants to put an end to privacy. They crave total control. Privacy necessitates software freedom and therein lies the relevance to our causes. Free software is important. It's "Linux vs. Bullshit", to quote a new headline from Linux Journal [16]. With secret code we will never know what's true. We need to take charge of the Internet, the computer code in widespread use, and thus — ultimately — encourage open and free communication. A society that cannot communicate securely is an oppressed society and someone (the oppressor) will continue to covertly control it, assassinating some messengers if profiling requires it and intimidating others who challenge "necessary" lies. █
Related/contextual items from the news:
Permalink
Send this to a friend