09.26.13
Gemini version available ♊︎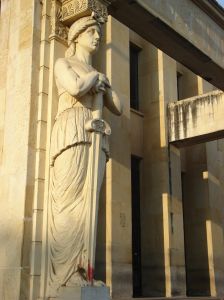 Summary: Justice can only be served if we are told the truth and for that we need a full trail leading back to the source
As software becomes more sophisticated, its methods of controlling users and giving control to developers (or their employers) become highly sophisticated as well. Restricting and observing users is important to those who wish to keep society in check (i.e. enslaved). What they want is obedient workers and consumers. Non-conformity — in their view at least — needs to be identified, caught, reprimanded or even punished for. Proprietary software is to Big Brother what fishing is to a fisherman. Proprietary software is the facilitator of social injustice through imposition. The proprietor is usually misusing code as an instrument of subjugation.
"Proprietary software is the facilitator or social injustice. The proprietor is usually misusing code as an instrument of subjugation."Globalists have been using outsourcing as a tool for driving wages down. Minimum wages have fallen over time as in recent decades the minimal rates hardly caught up with inflation and some public services got withdrawn. Workers are trying to get a pay surge, leaping to $15 per hour in the United States [1], but they are up against executives who are essentially above the law [2] because they enjoy immunity from the police, at least here in the UK, a key part of the financial empire [3]. In this age of class war we are being distracted by politicians who use possibly false pretexts to 'sell' us war in Syria [4] and in Iran [5]. The state-run or corporate media, which is controlled by the globalists, helps demonise people who deal with social/domestic affairs and put on a pedestal those who take us to wars based on lies, killing foreigners for private profits [6,7]. Here in the UK we have lobbying by the rich to control our policy [8-10] and in the US too there are lobbies which serve plutocrats [11,12], including Bill Gates, who actively funds such lobbies until caught (at which point the cost of "doing business" with bribery is too great).
It is probably time to accept the fact that the biggest war in the world and the most concrete threat is class war. Many other wars are motivated by greed, are the side-effect if greed (like imperialism), or are manufactured to help distract from the real struggles.
Going back to software, if we want justice, then we are going to need transparency, which is necessary for accountability through truth. Free software is not enough through. Free access to data is also required and new developments in this area (e.g. [13,14]) are definitely noteworthy. █
Related/contextual items from the news:
Permalink
Send this to a friend