11.07.13
Gemini version available ♊︎
Another reason to boycott UEFI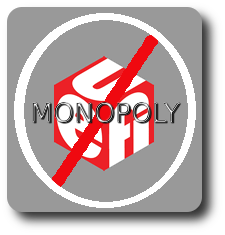 Summary: More evidence of the evil nature of UEFI, which facilitates tying software to hardware, and even hard-drives (albeit indirectly)
Our contributor iophk has taken note of this interesting thread which helps demonstrate the demonic effects of UEFI, which is like the digital equivalent of GMO in food (which ought to be properly labelled and avoided).
"Here are some of the hoops one has to hop through to install on a Restricted Boot machine," iophk wrote, noting: "I bet drive manufacturers are happy." Well, definitely the environment would be upset. Here is the key part:
So simple solution, remove the HD that the laptop shipped with and throw it in a drawer to save. Put in a new 7200rpm drive and switch it over to legacy. Far better to spend the 100ish bucks on a HD then waste your time dealing with the UEFI crap.
Boycott UEFI. Send the UEFI Forum (which comes from an evil company) a strong message; they ought to know by now that letting our computers (motherboards even) be remotely controlled by criminal companies like Microsoft is simply not acceptable. It also potentially implicates the NSA. █
Permalink
Send this to a friend