03.26.14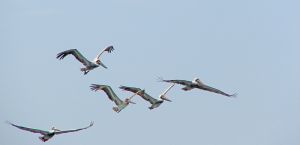 Summary: News about European public sector bodies which are embracing Free software, open standards, and sometimes even GNU/Linux
EUROPE is changing. Some governments have already moved to GNU/Linux (on the desktops, not just the servers) and based on some news from the Canary Islands [1,2] and elsewhere in Europe [3], it is becoming common for public-facing systems to be Free software. Owing to Edward Snowden's leaks, even the European Parliament may soon move to GNU/Linux [4], following baby steps of local governments and national governments [5] (yes, even the British government is slowly moving towards Free software). We are going through a phase where Free software isn't just departing from "underdog" status; it is growing to be "dominant". All that proprietary software giants like Microsoft can do now is sue, lie, blackmail, and bribe. But that too is a failed strategy as it leads to more backlash than benefit.
Microsoft is starting to look like a small/rookie shop that's delivering/shipping just dozens of products out to individual clients. It's close to the truth and Microsoft therefore makes simple errors (which mass production is robust to). Remember the type of KIN issues that buyers reported (reportedly just hundreds of buyers existed)? Well, Microsoft can't even ship products with the correct processor. Yes, it has to be read to be believed. Tablets from Microsoft are a niche market so small that wrong processors are being put inside them! It's worse than incompetence and in a sense it's hilarious.
Microsoft is in a state of disarray/mess with many managers leaving, no central coordination, and instead just litigation, FUD campaigns like "Scroogled", and perhaps even GNU/Linux security FUD campaigns, motivated by looming mass migrations to GNU/Linux, e.g. in highly security-sensitive areas.
Based on inside knowledge, some British businesses and parts of the public sector are quietly moving to GNU/Linux, even on the desktops. Microsoft must already be aware of that because it is reading people's private E-mails. █
Related/contextual items from the news:
Permalink
Send this to a friend