04.29.14
Gemini version available ♊︎
Legacy of Novell's worst CEO, Ron Hovsepian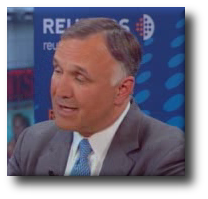 Summary: The WordPerfect case gets trashed decades after Microsoft's abuses and 8 years after Microsoft paid Novell to become its puppy
SEVERAL years ago we wrote a lot about CPTN. As we explained CPTN at the time, it was the passage of Novell patents to Microsoft after Microsoft had bribed Novell to stop competing against Microsoft and instead damage everything GNU/Linux by casting the shadow of Microsoft patents. There are many other things that Microsoft's bribery had achieved, such as OOXML promotion, Silverlight promotion, .NET promotion, Hyper-V promotion, etc. Novell basically became an extension of Microsoft, whereupon we called for a boycott of Novell.
According to this new report, the corporations-leaning "U.S. Supreme Court ended a lawsuit that accused Microsoft Corp. (MSFT) of illegally protecting its Windows computer operating system from competition 20 years ago by undercutting a rival word-processing program."
WordPerfect was acquired by Novell and this case does the software a great disservice and injustice. It shows, once again, that Microsoft is able to get away with crimes as long as it can drag its accusers through the mud, driving them to bankruptcy or simply bribing them (Microsoft bribed numerous companies in recent years to not challenge Microsoft's criminal racketeering strategy).
There is a timely article in the open source column this week. It says that "Microsoft may still have an ability to slap its name on a box and sell things better than most, but to say 'we are the only ones' flies in the face of collaboration, more logical ways of working, and – without wishing to get too po-faced – the greater good."
Let's face it. Microsoft has not changed. It only changed its marketing a slight bit. Microsoft deserves to be eradicated from this world. The sooner, the better. Microsoft is a destructive force. █
Permalink
Send this to a friend