01.14.15
Gemini version available ♊︎
"They'll get sort of addicted, and then we'll somehow figure out how to collect sometime in the next decade."
–Bill Gates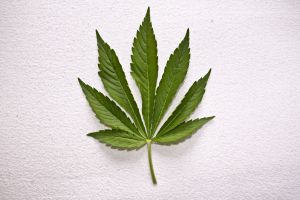 Summary: As Linux becomes the dominant kernel at Windows' expense Microsoft pulls old tricks including media manipulation, AstroTurfing, co-opting schools (making Windows obligatory for future generations), and EEE (embrace, extend, and extinguish)
THE so-called 'PC' — a term which refers to a long-lived form factor (but only one among many these days) — is not the sole focus of today's computer industry. Overall, putting together all form factors, Linux is the victor and a lot of the press said this after CES 2015. Our daily links contain examples of articles which speak about this. PCs are not even necessarily where the big money is. Far less so than ever before…
While it may be common to say that GNU/Linux has single-digit (percentage) market share in desktops, the opposite is true in some areas and Microsoft remains in single-digit market share in phones. As Ahonen put it the other day:
So then the Evil Empire. Whats Microsoft up to? Well, they were at one point the biggest player from the computer industry and for much of the past decades have been the most profitable of that industry. They did see mobile coming early on, Bill Gates launched Microsoft into the mobile OS wars and Windows Mobile at its peak was the world's second most used OS on smartphones with 12% market share (slightly less than the level where iPhone currently is in 2014 – if you want a warning from history haha).

Steve Ballmer then threw all that away with his silliness starting with 'no migration path' (why on earth not, after Microsoft – which managed to migrate DOS users to Windows on the PC, how could that same Microsoft make such an elementary blunder). So today Windows Phone OS has under 3% market share of new sales, and all those phones were essentially given away – sold at a loss – and even after that we just heard last year that one in three Windows based smartphones had never been activated (likely most were simply manufactured, shipped to retail and never sold). So the real market share for Windows in smartphones is dismal now, at 2%. It is the most toxic of any 'ecosystems' and developers are abandoning the sinking ship. It is now only a question of time when will Nadella shut down (or sell) the Lumia unit.
Microsoft has totally lost it and Android is totally winning, not just in phones but increasingly in tablets, TVs, etc. Microsoft's attacks on Android failed miserably and according to reports like this, Microsoft is giving up its anti-Google Jihad that makes it so publicly known how much of a loser Microsoft became. As the British press put it: "MICROSOFT HAS APPARENTLY PUT THE HOARY old Scroogled campaign in a sack, filled it with rocks and thrown it off a cliff.
"Scroogle, a riff on Google and Scrooge, a fictitious miser, was a Microsoft marketing whizz that used to shine a negative light on a rival and, by association, a positive light on its own gear."
It failed.
Microsoft, being a propaganda company, did manage to bamboozle many people into accepting Vista 7, but Vista 7 is now pretty much dead [1, 2] for many people who will refuse to embrace Vista 8 — an operating system which failed in the market more miserably than Vista. How many are going to turn to Chromebooks, Android devices, and so-called 'PCs' with GNU/Linux?
Microsoft's propaganda does not end with the 'Scroogle' de-emphasis; Sue Gee in the Microsoft-centric propaganda site "i-programmer" (misleading name) is now preying on children. Microsoft is "infecting teachers," to use a term that a reader of ours used to describe it and the end goal is to impose Microsoft software on helpless children who cannot resist. This shameless pro-Microsoft site basically publishes what looks more like a Microsoft advertisement than an article, hailing Microsoft slavery as "skill". It wasn't alone, either. Hypocritically enough Microsoft uses the term "technology trap" to describe the alternatives and ITWire's Microsoft booster lays out there yet another Microsoft puff piece, stating: "It's back-to-school buying season, and both Intel and Microsoft have decided to inject some life back into the Wintel alliance and promote Windows-powered devices as the ideal back-to-school student technologies."
Preying on children as their last resort? To avoid the "technology trap" as they put it? What a nerve they have…
"Preying on children as their last resort?"Speaking of propaganda pieces, watch ZDNet's Microsoft advertiser, Mary Jo Foley, paying lip service to the Microsoft "loves Linux" nonsense, as does the Microsoft-friendly Pedro Hernandez (there is history there), who advertises Microsoft surveillance over GNU/Linux servers.
The company now offers an Azure Data Center Migration Solution and expands support of its Migration Accelerator to include Linux servers and virtual machines.
This has virtually nothing to do with GNU/Linux, except Microsoft's attempt to embrace, extend and extinguish it. These tactics worked for Microsoft before, but they are not working anymore. Just look what happened to Novell. █
Permalink
Send this to a friend