11.24.18
Gemini version available ♊︎
Recent: Élodie Bergot Threatens Staff Representatives Who Spread Information About the EPO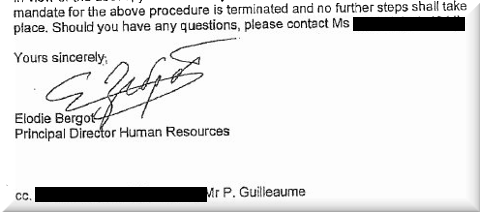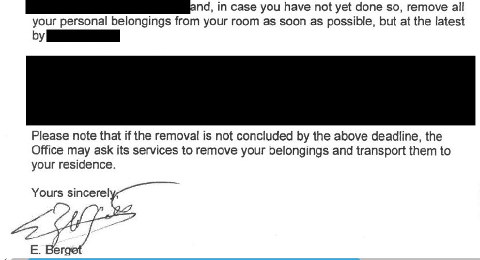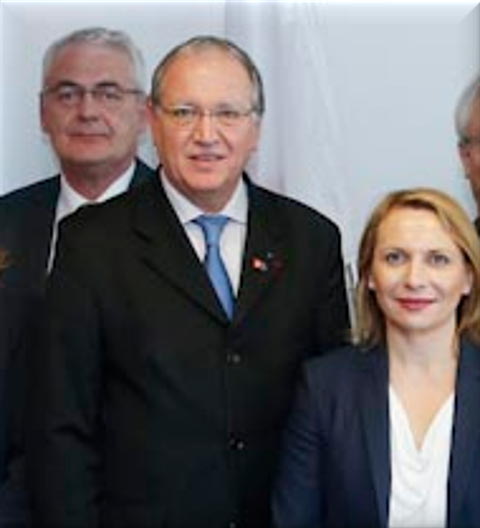 Battistelli, Topić and Bergot. Who said bad behaviour can't be rewarded?
Summary: As the EPO employs sociopaths and psychopaths at the highest of levels it doesn't seem as though adherence to or compliance with the law is an option; there's a new story related to Elisabeth Hardon's case (classic union-busting action)
THE European Patent Office (EPO) just cannot seem or isn't able to find redemption. It's often seen as a "beyond redemption" institution due to the brain drain at the 'bottom' (technical staff) and the nepotism at the 'top' (a bunch of thugs that make up the kakistocracy). The law isn't obeyed, the rules aren't obeyed and just about anything pertaining to justice is routinely mocked. This coming from an institution which at its core (patents) should be about justice…
Dr. Thorsten Bausch has just published an interesting long blog post summarised by: "Setting the record straight concerning the right to dependent claims under the EPC" (which the EPO nowadays routinely violates).
"EPO Examiners sometimes urge Applicants to delete dependent claims considered to relate to "unsearched subject-matter" after having raised a unity a posteriori objection," he writes today. "We are investigating in how far the EPC justifies forcing an Applicant to delete dependent claims as well as possible counter-arguments for defending them."
We never blame EPO Examiners for (almost) anything; if they fail to do their job properly, it's typically because they are compelled to follow illegal rules or guidelines — internal rules for which EPO management is responsible.
Interesting is this hours-old post from a likely EPO insider (Märpel), who shared the following gossip about Bergot (who insiders joke is bossing António Campinos instead of the other way around). To quote:
Prowling the corridors of the Isar building yesterday, Märpel noticed that the tenth floor was very busy on Friday. Apparently, the hearing of Mrs. Elisabeth Hardon on Monday was postponed. Märpel is not sure for what reason, so watch this space for future articles.

Could it be that President Campinos realised that entrusting Mrs Elodie Bergot again to lead the prosecution was not a smart move?

Does President Campinos realize that Mrs Elodie Bergot is known all over the EPO for harassing whomever crosses her path? Does he know that staff working under her supervision never stay longer than six months? Did she tell him that she was condemned for harassment in France when she worked for the "Caisse Assurance Retraites"?
If anyone could verify/substantiate, that would definitely help (probably dependent upon French fluency). It would not surprise us at all, having seen some letters from her (which we never published). She is a bully and even her close colleagues dislike her. █
Permalink
Send this to a friend