11.25.18
Gemini version available ♊︎
The demise of the UPC means that courts will remain software patents-hostile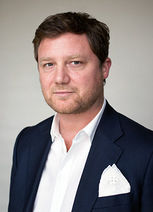 Image source
Summary: The European Patent Office and the American Patent and Trademark Office aren't managing to subject the courts to patent maximalists' demands (shown above it's Tilman Müller-Stoy from Team UPC); this means that, irrespective of whether they grant fake patents or not, such patent wouldn't get very far in legal proceedings
TECHRIGHTS has long opposed software patents in Europe (for well over a decade) and spent years promoting 35 U.S.C. § 101 in the US. What once seemed unaccomplishable in the US is nowadays a reality. It's just a shame that the EPO nowadays promotes software patents, thanks in part to António Campinos.
We mentioned Jonathan Rosenberg's article on Thanksgiving Day, as did some sites across the Web, e.g. this high-profile hardware site the following day, summarising: "Jonathan Rosenberg is the VP/CTO Collaboration at Cisco, SIP lead author, and a VoIP industry pioneer. He has written a blog post about the vagueness of software patents and how this has created the modern day patent troll. Patent trolls are companies that don't make a product but collect patents with the intent of using the vagueness of the descriptive language contained in the patent to "creatively" apply them to as many products as they can."
SoylentNews has just mentioned this too (earlier today). Readers told us about it.
Rosenberg himself has his name on a lot of patents (almost 100 at the USPTO), but he's not enthusiastic about it and he's in fact quite dismissive of their merit/s. we encourage sites/people/groups to spread his article widely; this can help sway public opinion.
On the other hand, Watchtroll now promotes the illusion that some ideas are "patents" and are thus "inventions"; it is a typical law firms' lie. "Moving from Idea to Patent: When Do You Have an Invention?" says the headline. As we shall show tomorrow, Watchtroll has gotten so desperate that it's attacking courts/tribunals again. These people have totally lost their minds; next they might lose their job, too. Their job depends on a lot of frivolous patent litigation; once that stops they run out of 'business' and have to get a real (productive) job.
Speaking of frivolous patent litigation, how about Tinder v Bumble? It's a laughable dispute. These are obviously fake patents that are software patents and the courts should throw these out to avoid further time-wasting. The following new article describes an abstract patent on workflow, not design per se. Why did they think Sarah Burstein was the suitable person to remark on it? She focuses on design patents (like shapes of devices), which is another thing altogether. To quote some passages:
Tinder and Bumble are sparring over the right to swipe with lawsuits on both sides claiming the other is in the wrong. Tinder's parent company, Match, filed a lawsuit against Bumble last March on the grounds that Bumble stole their intellectual property. According to Bumble's lawsuit, Tinder's claim is false and designed to drive down Bumble's worth and investment market.

Match claims that there are plenty of grounds for them to sue Bumble. The two popular dating apps are very similar by design, especially in early versions. At their core, they both show a person's photo and a short description, and then allow the user to swipe right or left to like or dislike them, respectively. The main difference is that Bumble requires women to message first while anyone can initiate contact on Tinder.

According to Sarah Burstein, a professor at the University of Oklahoma College who focuses her research on design patents, Match has accused Bumble of nearly every type of intellectual property infringement the law allows. Match submitted a patent application for their double opt-in, swipe left/swipe right system over five years ago, about seven months before Bumble founder Whitney Wolfe left Tinder to launch the rival app.
Only the lawyers will win, as usual (legal bills, bickering over nonsense); we expect this lawsuit to go nowhere, but it will last a while… long enough for lawyers to pocket a lot of money from misguided legal action (which no doubt they encouraged/incited for).
Steph the "Troll Tracker" is back for Thanksgiving (after years of relative if not complete silence) and she writes about Honeywell, Intellectual Ventures, IP Nav, and Nest in light of more litigation:
This thing is awesome and would look particularly fetching in my front entryway, replacing the circa 1998 Honeywell electronic thermostat that hangs there now. And therein lies the rub: Honeywell doesn't like the new player on the block and so went after Nest for patent infringement. What did Nest do? Crawled right into the arms of Intellectual Ventures for some protection . This is not wholly dissimilar from what Ditto had to do, selling out to IP Nav to get 1-800-Contacts off their back.

Oh, the irony.

Maybe this is exactly what the trolls had in mind to begin with? First, you go after everyone and their dog for patent infringement, focusing in recent years on the young and weak like startups, and then when the problem has become so rampant in the industry, you offer a "solution" which is nothing more than protection from people like yourself.
Remember that Intellectual Ventures' lawyers in Europe are pushing hard for the UPC, more so than the European Patent Office (EPO) ever did. They probably worry that the UPC's downfall would mean a lot of job cuts in their profession. They wrongly assumed that the UPC(A) would get ratified, spurring lots of patent lawsuits across the entire continent. As long as national patent courts are in tact, their chances of winning are slim to none and they cannot sue EU-wide (except in many pertinent courts that do not tolerate abstract patents). █
Permalink
Send this to a friend