05.25.19
Gemini version available ♊︎
14 lawyers (yes, fourteen of them in just one patent case). How much is that per hour? For how many hours? Days? Weeks? Months? Patent maximalism sure suits legions of lawyers who are collectively paid thousands of dollars per hour to clean up the mess they create and lobby for.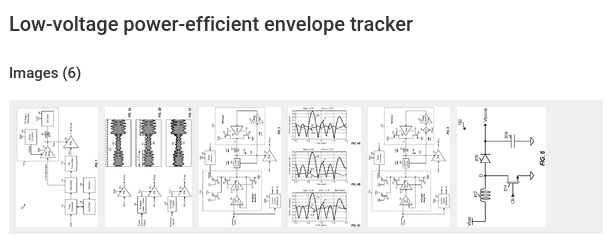 Summary: European Patent EP2724461 is revoked; but the cost of this chaos, which included an invalid embargo, could well be measured in billions, not millions
DECLINE in European patent quality is not a myth. It's not subjective. There are suppressed findings from inside the European Patent Office (EPO) itself, ones that SUEPO spoke about. Is the EPO imitating the U.S. Patent and Trademark Office (USPTO)? Maybe China? The sure thing is, software patents are still being promoted by António Campinos in defiance of courts, of the EPC, of European authorities and even of common sense. 35 U.S.C. § 101 in the US greatly impacts (limits) patents on life, nature, and mathematics. Europe has similar limitations, but the EPO intentionally ignores these limitations, all in the name of litigation.
"Why are such patents even being granted in the first place?"Daniel Law's Gustavo Sartori Guimarães has just mentioned growing backlog in Brazil (with poor English). "One of the [complaints] about [the] Brazilian patent system has been the time it takes for [sic] obtaining patent protection [sic] or, in other words, the backlog," he said. He then cited the EPO, which just massively lowered quality of examination and granted loads of bogus/dubious patents. Hurrying up a process (PACE, PPH etc.) at the expense of precision yields truly dangerous results. But those who profit from litigation do not mind. They profit from this danger. A patent maximalism (and litigation) think tank Managing IP has just posted this timely reminder of it. Its headline says "Fintech patenting stokes litigation fears"; it keeps pushing this propaganda term, Fintech, for software patents. It's a Trojan horse for fake patents or their acceleration, notably in Singapore's IPOS (expedited examination of anything "Fintech"). Meanwhile, as recently as Friday, the EPO brought up "SDV" (a buzzword du jour). Computer vision, i.e. software, is at stake here. Any patents on computer vision would basically be patents on mathematics. This is what the EPO said (for the first time in about a month): "We had a look at the trends in European #patent applications for one of today's emerging technologies: self-driving vehicles."
So they searched for some words and then, based on these words, classified a whole bunch of patents "SDV". How 'trendy'…
The same is being done with "AI", "blockchain", "4IR" and so on…
Why are such patents even being granted in the first place?
Barker Brettell LLP's Oliver Pooley and Toby Gosnall have just published this self-promotional 'article' titled "What is technical?"
The EPO is intentionally asking the wrong questions, e.g. "What is technical?" instead of "What is abstract?"
Sometimes they use the term "technical effect" or resort to using terms that make the abstract sound physical (e.g. "CII").
This problem isn't entirely new and it arguably predates even Battistelli. Over a decade ago a bunch of people including Florian Müller, Benjamin Henrion and Jan Wildeboer protested against it. We'll come to them in a moment.
Just before the weekend Müller visited the EPO. He used the visit to follow and report on a case of Apple, Intel, and Qualcomm. In Twitter he wrote [1, 2, 3, 4, 5]: "The EPO opposition chamber just denied a new ground of opposition. No opinion stated yet on how the panel views the other grounds. The written preliminary opinion of November 2018 was that the patent wasn't invalid, yet said some questions (obviousness-related) to be discussed. [...] At EPO opposition hearing regarding EP2724461, #Qualcomm's Munich fake injunction #patent. #Apple and #Intel still fighting against it. A total of 14 (!) lawyers here, including at least one $QCOM in-house counsel from the U.S. whom I also saw at the FTC trial in January. [...] Claim 1 of #Qualcomm's Munich fake injunction #patent EP2724461 is dead! EPO opposition panel decides: not inventive. $QCOM So #Apple and #Intel are on the winning track. QCOM will now try amended (narrowed) claims. [...] The EPO just rejected #Qualcomm's first amended version of its Munich fake injunction patent EP2724461. The #patent has now been formally revoked even taking into account $QCOM's amendments. Victory for #Apple and #Intel. QCOM can appeal to EPO TBA. [...] So #Qualcomm's week has been terrible. First that yuuuge San Jose ruling and today they lost a European patent that Apple and Intel challenged."
As is typical these days, he later turned these fast and loose tweets into a blog post, which said: [via]
On the legal front, this week was the worst ever for Qualcomm in its corporate history, due to the FTC's sweeping victory in the Northern District of California on Tuesday shortly before midnight Pacific Time. Today, Friday, Qualcomm suffered another defeat–less impactful than the other one, yet significant: a three-examiner panel of the Opposition Division of the European Patent Office (EPO) sided with Apple and Intel by revoking, as requested by those two Silicon Valley companies, European Patent EP2724461 on a low-voltage power-efficient envelope tracker, a patent that Qualcomm temporarily enforced to prevent Apple from selling the iPhone 7 and iPhone 8 (and the iPhone X, but Apple was no longer offering it anyway) in Germany, an attempt to put pressure on Apple for which Qualcomm had to make a $1.5 billion deposit.

Quite apparently, the recent Apple-Qualcomm settlement agreement, which resulted in the dismissal with prejudice of all infringement and antitrust/contract actions around the globe, did not and does not preclude Apple from continuing to challenge the validity of Qualcomm's EP'461 patent, which I just call the "Munich fake injunction patent" alluding to its enforcement history. (This is not the time and place to speculate on whether that agreement will have to be renegotiated; suffice it to say that a hedge fund manager with formal legal training said, as a guest speaker on a Susquehanna International Group conference call yesterday, that he couldn't find anything in the redacted version of the agreement that would suggest it couldn't possibly happen, and he explained why it's actually even hard to imagine that even the most creatively-crafted clause in the agreement could deprive Apple of whatever rights it might have as a beneficiary of the FTC case.)

On Tuesday, I was first to report and comment on Judge Lucy H. Koh's antitrust ruling; today I was the only third-party person in meeting room 128 of the EPO's main building in Munich. Qualcomm had dispatched a team of eight: four Quinn Emanuel lawyers (led by two partners: lead counsel Dr. Marcus Grosch and recently-named partner Jérôme Kommer), a German professor who served as their expert witness, and three Qualcomm employees from San Diego. Apple and Intel were represented by four patent attorneys from Samson & Partner (including the name partner himself, Dr. Wolfgang Lippich, Dr. Georg Jacoby, and Dr. Martin Vetter) as well as–in an advisory, non-pleading capacity today–Freshfields Bruckhaus Deringer partner Prince Wolrad of Waldeck and Pyrmont and principal associate Dr. Eva-Maria Herring, credited for numerous key court filings such as Apple's answers to several Qualcomm complaints.

Such a rock-star lineup on both sides–14 professionals in total–shows that today's hearing was hugely more important than one might have thought in light of the recent Apple-Qualcomm settlement as well as the Munich Higher Regional Court's decision to lift, pending the appeal (which was subsequently mooted by the settlement), the lower court's injunction because it came down for all the wrong reasons.

[...]

I also wish to thank the EPO's press office for their support, despite the fact that there were times when I was an enemy of the EPOnia state, though I have for several years now refrained from commenting on their internal matters. Today a highly competent and dedicated panel did some world-class work.
"I am still not allowed to enter the EPO premises in Munich after Pompidou put me on the blacklist back in 2004. I still see that as a badge of honour," Wildeboer replied to it. Wildeboer works for Red Hat now, so Müller responded with: "That's going to change soon as IBM is one of the EPO's biggest customers. They'll roll out a red carpet for all IBMers including you. For me it's a different situation. I stand by my past criticism of the EPO, never retracted a thing, but there really are some good people there."
Henrion said: "I want get mine [own ban] too! How do I proceed?"
"Techrights has been blocked in all parts of the EPO since 2014," I told them. "For merely talking about their internal affairs. EPO is unscientific and intolerant/resistant to truth."
Separately I said that the EPO meanwhile offers an award to Qualcomm for bogus software patents (invalid as per the EPC). Had EPO examiners been given enough time to research and study applications, this mess (as noted above) would rarely come about. What was the corporate and the societal cost of this wrong/false/erroneous embargo? Injustice isn't cheap, unless you're a lawyer (more time in court to bicker among one another). █
Permalink
Send this to a friend